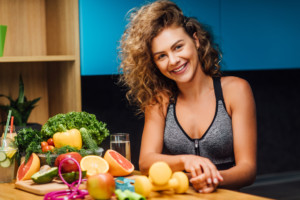 The Sugar-Free Shake You Need
Our unique formula gives you the fuel you need without any added sugars! This easy Keto Shake will leave you feeling satisfied, healthy, and energized. And the delicious creamy chocolate taste makes this shake a treat you'll look forward to having every day, all with zero sugar and no dairy.
Dr. Berg's Keto Shake with MCTs promotes healthy weight loss with all-natural ingredients. Our products are designed to make life healthier and easier. If you don't love this product, you can return it within 30 days for a full refund—no questions asked!
Dr. Berg's Keto Shake is right for you if:
You are on the keto diet and want a shake that supports ketosis and fat-burning
You are trying to lose weight and could use support to healthily skip a meal and stay away from fast food
You lead a busy life, are always on the go, can't always cook, or need an occasional light meal
You love the taste of chocolate and could use a creamy, healthy treat
Try any of Dr. Berg's products for 30 days, 100% risk free
STILL HAVE QUESTIONS? EMAIL AND GET YOUR QUESTIONS ANSWERED.
To Learn more and to order go to
Keto Shake
Do you want a 10% discount? Instructions: On the left, choose "One Time Purchase" and number of bottles you want. Then click "Add to Cart" and "View Cart". Scroll down to "Coupon Code" and use the down arrow. Then Scroll down to the link "I have another coupon code" and click the link. Then use MCVITAMINS as the code and click "Apply Discount" The discount appears and you can then "Check Out"
Sign up to receive the MCVitamins Newsletter!
Up-to-date info on the latest health-related news happening in the world
(available in English only)