Nerve Support Formula Product Information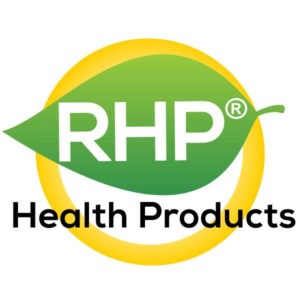 The Science Behind the RHP® Nerve Support Formula
The Nerve Support Formula is a major breakthrough for building healthy nerves.. It was first formulated in 2005. It provides the nutritional support that will help the body to address nerve problems.
What does the Nerve Support Formula contain?
It contains six different vitamins. All of them work together to achieve its purpose, including those with neuropathy.
Vitamin B1 – Thiamine in the Benfotiamine form
It has been known for some time that increased levels of Thiamine (vitamin B1) in the blood stream is very effective in helping to build healthy nerves.
Unfortunately, when regular vitamin B1 is taken, it does not greatly increase the levels of B1 in the blood stream as it is water-soluble (like all of the B vitamins) and can flush out of the body. The only way that blood stream levels of B1 could be increased was through periodic intravenous feeding or through injections every few weeks.
The reason that methods like this had to be used is that Thiamine cannot be stored in the body and flushes out within 4 to 5 hours. Taking Thiamine tablets over 5 mg results greatly reduces its being absorbed and it immediately flushes out from the body (this is why urine frequently turns yellow when taking larger doses of B vitamins).
Thus, it has been very hard to get sufficient B1 in the body to be able to be used to help build healthy nerves.
In order to address this problem, a new type of vitamin B1 has been produced, called Benfotiamine. It is a fat-soluble version of vitamin B1. What does this mean? This version of B1 will be metabolized and thus broken down to get sufficient amounts of B1 into the bloodstream.
This means that this form of vitamin B1 can be taken orally in large dosages and it will not flush out of the body but will be used by the body to address the neuropathy.
Taking this form of B1 – Benfotiamine – thus increases the blood stream levels of vitamin B1. The body then uses these nutrients to build healthy nerves, which will rapidly and effectively decrease or eliminate the symptoms that come with unhealthy nerves.
Vitamin B 12 – in the Methylcobalamine form (called Methyl B12)
It has also been found that nerve symptoms can be caused and made worse by insufficient amounts of vitamin B12 in the body. Vitamin B12 supports the sheathing that protects the nerve cells and it has been shown in studies that it promotes the growth of healthy nerve cells.
In the past it has been difficult to remedy this deficiency. The reason for this is that while vitamin B12 is readily stored by the body, it is not readily absorbed by the body. For this reason much larger amounts have been used in supplementation, but not successfully
The common type of vitamin B12 used in supplements is called Cyanocobalamine.
When this type of B12 is taken, it can result in an absorption of as little as 1/2 of 1% of the amount taken, which makes it almost impossible to get enough of this important vitamin to correct the condition.
In order for the body to absorb B12 gotten from food or supplement, it must convert the B12 to a form that the body can use – called Methyl B12 (or Methylcobalamine). Unfortunately, as the body gets older it loses this ability to convert regular B12 to the Methyl B12. Some people even at young age have a problem with their gut doing this conversion. For this reason, many physicians recommend regular monthly injections of vitamin B12 to maintain adequate body levels of this vital nutrient.
Methyl B12, already converted, is available and can be taken orally It is immediately available to the body much like injectable vitamin B12.
Where can you get these two vital nutrients?
Methyl B12 (Methylcobalamin) is available along with the special form of B1 (Benfotiamine) in the Nerve Support formula. It is available in the quantities nutritionally needed by the body for the nerves.
What are the benefits of the Nerve Support Formula?
Numerous studies have shown the benefits of using Benfotiamine and Methyl B12. Below are excerpts from some of the Benfotiamine studies:
"A significant improvement in most of the parameters [a limit or boundary which defines the scope of a process or activity] studied appeared already at the 3rd week of therapy. The greatest change occurred in the group of patients receiving the high dose of benfotiamine."
"It is quite clear that benfotiamine is absorbed much better than water-soluble thiamine salts: maximum plasma [the clear yellowish fluid of blood, not containing blood cells] levels of thiamine are about 5 times higher after benfotiamine."
"The results of this double-blind investigation, of the long-term observation and of the reports in the literature support the contention [statement] that the neurotropic [affecting nerve tissue] benfotiamine-vitamin B combination represents a starting point in the treatment for healthy nerves.
And here are some excerpts of the Methyl B12 studies:
"These findings suggest that a high concentration of methylcobalamin in spinal fluid is highly effective and safe for treating the symptoms of neuropathy."
"Despite intensive searches for therapeutic agents, few substances have been convincingly shown to enhance nerve regeneration in patients with peripheral neuropathies." "Ultra-high dose methylcobalamine promotes nerve regeneration."
"These findings indicate that methyl-B12 promotes regeneration of degenerating nerve terminals."
In other words, it lets the body build healthy nerves.
Nerve Support Formula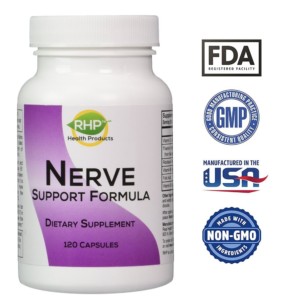 The RHP® Nerve Support Formula is an exact combination of B1 and Methyl B12 that are specifically designed for the needs of those suffering from or at risk for unhealthy nerves. The body can use this formula to build healthy nerves.
The formula also includes three other B vitamins and D3 that work together to help the body to utilize these two important vitamins.
You can begin to provide your body the nutritional support it needs in the dosages it needs, so that your body (a self repairing machine) can begin to build health. This unique combination of nutrients is not yet available from any other source.
The Nerve Support Formula has no known side effects or interactions with any medications.
Both Benfotiamine and Methyl B12 have been shown to be non-toxic and have no known side effects, even in very high dosages.
100% Risk Free – 100% Money Back Guarantee
The Nerve Support Formula comes with a 90-day money back guarantee. This means that you can try the product and if not completely satisfied return it for a refund of the product price.
The Nerve Support Formula is manufactured in an "FDA Inspected Facility" and cGMP labs (Good Manufacturing Practice Facility), which is the standards needed to manufacture pharmaceuticals. What does that mean? Go to Quality of RHP® Manufacturing Made in USA
Ingredients: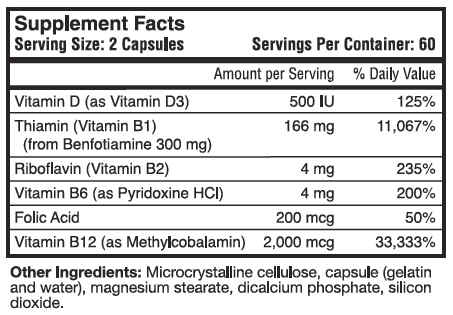 For more information about the Nerve Support Formula
STILL HAVE QUESTIONS? CALL 818 252-1038 OR EMAIL AND GET YOUR QUESTIONS ANSWERED.
The cost also includes any assistance you might need to ensure that you get the best possible results. (Please tell me which purchase is yours so I can make sure I keep in touch and assist you).
Sign up to receive the MCVitamins Newsletter!
Up-to-date info on the latest health-related news happening in the world
(available in English only)