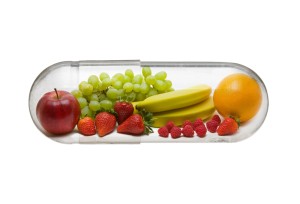 NOTE: These are our recommended products. We will always be working on making this site useful to anyone who is interested in building health. We know that when you build good health, disease tends to fall away.
We recommend Products Backed by Clinical Science and Proven Results
We continue to research the best place to get the supplements we talk about on this site both for quality and for getting them in the proper ratios. So, this list will never be complete. We will also be continually updating this page when we find better supplements.
See who we recommend below:
Targeted Nutrition at a Cellular Level – Information backed by Scientific Evidence   Qgenics
Metabolic Syndrome – metabolic disorder, deficiency or imbalance – happens at a cellular level. Metabolism is a process that occurs at a cellular level where the cell creates energy from the foods you eat.  Well-functioning cells create a healthy body, one that meets the challenge of daily living well. When that process goes awry the result is impaired functioning and non-optimum health conditions.
Formulated to support metabolic, gut and neurological health.
For over 15 years, Micro Balance has provided proven, non-toxic products, homeopathic formulations, and professional-grade supplements designed to help you fight mold & fungus whether it's inside your home or your body.  See their Health Products
Camel milk is gaining popularity in the US due to its unique bioactive and bioavailable ingredients. In fact, camel milk is being called a superfood because of the nutritional and health benefits it offers.  It is good for health, insulin resistance, diabetes, gut problems, etc. Learn about Camel Milk
Dental Pro 7 – Dental Care by Nature's Call
This is an all-natural, highly effective dental care product created for total teeth and gum health, as well as overall dental hygiene.
Dental Pro for Gum Disease or Periodontal Disease
Dr. Berg, author of "The Healthy Keto Plan" & "Healthy Keto™ & Intermittent Fasting"
Dr. Berg has excellent products that help you achieve health. We found his products deliver and are all whole food. He has support for the glands and some of the best protein meal replacements.    Dr. Berg Health Products Index
Essential Oils – Young Living
Essential Oils are becoming popular. There are many brands to choose from. One of the main differences is the distillation and grade of the oil. You can read about it at Plant Medicine
The best thing about Young Living is they grow their own plants and do it all themselves. It is the only company I know that does that. Most companies go to distiller to get their oils made. With Young Living, you can go to visit their operation and farm.
Standard Process® Supplements
Since 1929
Another brand of whole food supplements is made by Standard Process. Their Mission statement is "Standard Process is devoted to improving the quality of life by providing the safest, most effective, highest quality Standard Process are whole food supplements which is easily absorbed and used by the body. Vitamins do not come isolated in nature, and it takes all the co-factors present in nature to work in the body. Thus, Standard Process with all the co-factors available.
There are recommendations for Standard Process supplements in the various articles.
Seagate® Products
Seagate is a very unique natural foods company based in San Diego, California producing raw materials from their fishing and organic farming operations.
They now own and operate a large modern factory producing over 25 health foods, supplements, vegetable concentrates, cosmetics, potent natural homeopathic remedies, and even organic fish fertilizer. Since it began operations in 1981, Seagate represents the health food industry of 30 years ago, when specialized companies produced their own raw materials and processed their own ingredients in an effort to make the best possible products in the industry.
There are recommendations for Seagate supplements in the various articles.
Nutritionist – Not a Dietitian, but an Alternative Nutritionist. There are many good nutritionists who will test you for what you need and also test you for which supplements work best for you. They carry Standard Process supplements & herbs as well as other good & effective supplements.
Go to Find a Nutritionist where you can locate one near you.
Sign up to receive the MCVitamins Newsletter!
Up-to-date info on the latest health-related news happening in the world
(available in English only)