Adrenal Stress Advanced Formula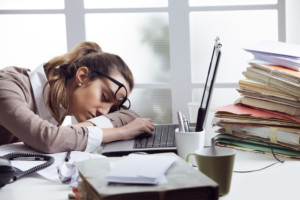 The Ultimate Adrenal Rejuvenation Formula for complete and strong Adrenal Support. 
This newly improved adrenal formula provides you with the essential nutrient factors to not only support adrenal function but to support low cortisol levels.
Cortisol is at the heart of all stress responses, and this is designed for the person who has low cortisol and has adrenal fatigue.
If you have a history of stress, both physical and mental or have indulged in years of stimulants (caffeine) or loss of sleep, or chronic inflammation – this adrenal formula may help you greatly. Its main function is to revive, rejuvenate and restore your body's stress
Supports LOW Cortisol levels.
Finally Recover & Feel Vital Again
Supports Adrenal Insufficiency (Low Cortisol)
Supports Chronic Fatigue & Fibromyalgia
This is a unique formula… read on….
This is the most complete and strongest adrenal support for stressed-out bodies. 3 powerful whole food Vitamin C complexes. It also contains licorice root, supportive minerals and two types of B5 to support adrenal physiology.
Why is it unique?
This product contains vital elements, which target adrenal function including:
Plant-based whole food vitamin C complex. Most vitamin C sold is synthetic, however, whole vitamin complex can provide the adrenals what they need to make adrenal hormones supporting adrenal recovery.
Grass-fed adrenal glandular extract. Our glandular extract can provide you with the missing adrenal material your body needs.
Grass-fed liver extract. This is important to support the liver. The liver works with the adrenal glands in high-stress mode to buffer cortisol.
Important vitamin B5 complexes (both pantethine, and pyridoxal phosphate), which are essential in the adrenal pathways, and stress responses acting as co-enzymes (helper vitamins) Both are needed to help the adrenals make adrenal hormones. B5 is a help factor in the making of adrenal hormones.
Key trace minerals (zinc, copper, and manganese) to assist in the buffering of adrenal stress responses and adrenal recovery.
Licorice root extract to help adrenal fatigue and support healthy cortisol levels.
Love this product, it works like a charm, approximately 30-40 minutes after taking it I feel so relaxed that a lot of times I want to go to sleep, and I am not a person who takes naps. – Anastasia
Many adrenal products stimulate the adrenal glands. This cortisol support adrenal formula takes a different approach and provides 3 huge benefits that rejuvenate the body.
This is an excellent product to support those who have chronic inflammatory conditions.
This product has a 30-day money-back guarantee.
Try any of Dr. Berg's products for 30 days, 100% risk-free.
MCVitamins will work with you on an individual-by-individual basis to help you get the results you seek. And don't be surprised if we contact you so we can check up on how you're doing and to see if we can help you to get things moving faster!
STILL HAVE QUESTIONS? EMAIL AND GET YOUR QUESTIONS ANSWERED.
We will keep in touch to make sure you get the best possible results on the products. Questions? Just email us
Sign up to receive the MCVitamins Newsletter!
Up-to-date info on the latest health-related news happening in the world
(available in English only)