"Aromatherapy"Sleep Lotion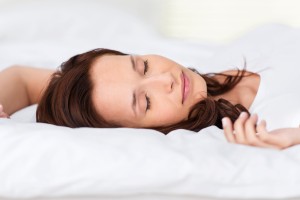 The Sleep Lotion is right for you if:
You struggle to get 7 to 8 hours of sleep
You often feel tense or stressed in the evening before bed
You want to support a healthy sleep cycle
You experience skin dryness, cracking, or peeling
You need an easy and convenient way to help support healthy skin
Relax and sleep soundly with Dr. Berg Aromatherapy Sleep Lotion. This unique formula is infused with ten soothing oils and nutrients that gently calm and rejuvenate the body and mind.
We use natural ingredients to provide long-lasting moisture and comfort. If you want to support a blissful night of sleep and beautiful skin, our "Aromatherapy" Sleep Lotion is perfect for you.
Quality sleep and downtime are essential for exercise recovery, hormone balance, focus, and overall happiness and well-being. Many people struggle to calm their minds in the evening before bed, making it difficult to settle into a restful sleep.
DR. BERG AROMATHERAPY SLEEP LOTION OFFERS AN EASY WAY TO RELAX YOUR MIND WHILE PROVIDING LONG-LASTING SKIN MOISTURE.
10 Naturally Soothing herbs and Nutrients
This formula is infused with ten naturally soothing herbs and nutrients, including chamomile, aloe, lavender, and shea.
I bought it three months ago and have bought 2 more since. I LOVE IT IT WORKS!!!!!!!!!!!! It is a little sticky but it goes with in 5 minutes. I have talk 2 friends into buying this product and they love it and have have other people buying it now too
Yes,I recommend this product – PG65
Aloe leaf juice – Aloe vera has incredible anti-inflammatory and regenerative effects. It helps soothe irritation, improve skin elasticity, and promote nourished, youthful-looking skin.
Shea Butter – Shea butter is a powerful oil extracted from shea nuts that provides all-night skin hydration. It's one of the most powerful extracts to help condition, tone, and soothe skin.
Lavender oil – Compounds in lavender oil calm the central nervous system and promote slow-wave sleep, supporting deep, restful sleep. The anti-inflammatory and analgesic properties of lavender oil can also help with aches due to stress and tension.
Chamomile flower extract – Chamomile naturally calms the body. It has mild sedative effects and can relax nerves and reduce anxiousness, restlessness, and nightmares.
Acerola fruit extract – Acerola fruit extract is a potent source of vitamin C. The antioxidant property of vitamin C protects against free radical damage, delays signs of skin aging, boosts collagen production, and enhances skin tone.
Egyptian geranium oil – Geranium oil's sweet, floral aroma has a gentle, relaxing effect that simultaneously soothes the mind and brightens your mood. It can also promote healing and overnight cell repair and support your skin's natural equilibrium.
Frankincense oil – Frankincense is an excellent sleep aid because of its aromatherapeutic benefits. It helps relieve stress and promote muscle and mind relaxation.
Magnesium chloride – Magnesium chloride is a therapeutic form of magnesium that relaxes muscles and supports smooth blood flow throughout the body. It also helps you fall asleep quickly and promotes restful sleep.
Gamma-aminobutyric acid (GABA) – GABA is an amino acid naturally present in the body. When applied externally, it can quickly penetrate into the skin and relax tense muscles. It also helps reduce skin roughness, small wrinkles, and lines.
Dimethylaminoethanol bitartrate (DMAE) – DMAE is a potent antioxidant that penetrates deep into the layers of your skin, producing firmer, more radiant skin. It can also reduce the production of arachidonic acid, which is a chemical in the body that causes both inflammation and pain.
INGREDIENTS
Aloe barbadensis (aloe) leaf juice*, Butyrospermum parkii (shea) nut extract*, hydroxyethyl acrylate/sodium acryloyldimethyl taurate copolymer, magnesium chloride, Lavandula angustifolia (lavender) oil, water and Chamomilla recutita (chamomile) flower extract, l-ascorbic acid, Malpighia glabra (acerola)*, Pelargonium graveolens (Egyptian geranium) oil, Boswellia carterii (frankincense) oil, gamma-aminobutyric acid, dimethylethanolamine (DMAE bitartrate), phenoxyethanol and ethylhexylglycerin
*Organic ingredients
Supports restful sleep
Promotes beautiful skin
Supports relaxation and calmness
Combats wrinkles and dry skin
Easy-to-apply
Made with natural, high-quality ingredients
Do you want a 10% discount? Instructions: On the left, choose "One Time Purchase" and number of bottles you want. Then click "Add to Cart" and "View Cart". Scroll down to "Coupon Code" and use the down arrow. Then Scroll down to the link "I have another coupon code" and click the link. Then use 7ZF2M2IA6BIE as the code and click "Apply Discount" The discount appears and you can then "Check Out"  (You can purchase via Amazon Pay)
STILL HAVE QUESTIONS? EMAIL AND GET YOUR QUESTIONS ANSWERED.
Sign up to receive the MCVitamins Newsletter!
Up-to-date info on the latest health-related news happening in the world
(available in English only)