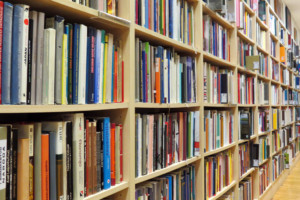 Articles from Various Medical Publications & Summaries
Clinical Trials & Studies can be found in PubMed.gov  (Highly respected database from the National Institutes of Health) and  Medical Journals
Nutritional Lectures & Seminars
"The Great Health Heist" Paul J. Rose, J.D., L.Ac
"Complete Guide to Health and Nutrition" by Gary Null Delacorte Press
"Diet Cure" by Julia Ross, N.A. Viking
"Fit or Fat" by Covert Bailey, Houghton Mifflin
"Foods that Heal" by Maureen Salaman
"Green Pharmacy" by James A. Duke, Ph.D., Rodale
"Healing with Vitamins" by the Editors of Prevention Health Books
"Herb Bible" by Earl Mindell, R.Ph., Ph.D., Simon & Schuster
"High Blood Pressure Relief Diet" by Dr. James Scala, Plum
"Let's Get Well", by Adelle Davis, Signet Book, New American Library
"Let's Eat Right to Keep Fit" by Adelle Davis
"Let's Stay Health" by Adelle Davis
"Let's Cook it Right" by Adelle Davis
"Let's Have Healthy Children" by Adelle Davis
"Lick the Sugar Habit" by Nancy Appleton, Ph.D.
"Live Longer & Healthier", by Allan Magaziner, D.O., Alpha Books
"New Choices in Natural Healing", Edited by Bill Gottlieb, Editor-in-Chief, Prevention Magazine Health Books
"Prescriptions for Nutritional Healing", James F. Balch, M.D., Phyllis A. Blanch, C.N.C., Avery
"Supplement Bible" by Earl Mindell, R.Ph., Ph.D., Simon & Schuster
"Vitamins and Minerals" by Dr. Alan H. Pressman & Shelia Buff, Alpha Books
"The Complete Encyclopedia of Natural Healing" Gary Null, Ph.D.
"Going Back to the Basics of Human Health" by Mary Frost
"The H.O.P.E. Formula" by Brenda Watson
"Gut Solutions: Natural Solutions to Your Digestive Problems" by Brenda Watson
Dr. Berg's Research and Lectures  – Eric Berg, D.C.
"The China Study, Startling Implications for Diet, Weight Loss and Long-Term Health" By T. Colin Campbell, PhD and Thomas M Campbell II, M.D.
"Rosedale Diet" Ron Rosedale, M.D.
Dr. Neal Bernard's Program for Reversing Diabetes
"How Stuff Works.com" – various articles
"Know the Cause" Various books and website www.knowthecause.com
"Drug Muggers" Suzy Cohen, RPh
CIBA – Endocrine System
Sign up to receive the MCVitamins Newsletter!
Up-to-date info on the latest health-related news happening in the world
(available in English only)