Cardio Advance – 7 Factors for Heart & Vascular Health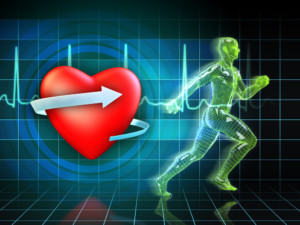 If you are concerned about: heart attack, stroke, surgery, chest pain, blockages, or high blood pressure and high cholesterol, there is no way around it: you need the complete heart health support that Cardio Advance can give you.
Cardio Advance was specially formulated to support 7 factors for heart and cardiovascular health. The 25 potent natural ingredients in Cardio Advance were all chosen for their scientifically proven benefits for the heart and cardiovascular system.
Evidence-Based* All-In-One Supplement for Total Cardiovascular Support.
Cardio Advance utilizes natural Cellinfusion™ Technology for 3.4X better absorption and bioavailability of the ingredients for better results and better value for money.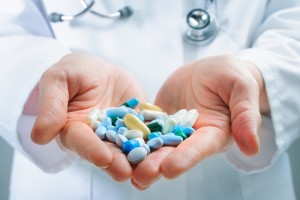 It's no secret: there are dozens upon dozens of healthy heart supplements in the world today. And if you are one of the people concerned with your heart and cardiovascular health, then you probably own many of them yourself.
It may not bother you at this point, taking 6 – 10 or more different supplements a day… But what if ALL of them could be replaced by one SINGLE supplement?
To fully support true cardiovascular health, you must take action to ensure the following factors:
1. Normal blood pressure levels
2. Normal cholesterol levels
3. Normal blood sugar levels
4. Improved heart health
5. Blood vessel health
6. Reduced inflammation
7. Increased energy for exercise.
What Cardio Advance Can Do

Here are some of the benefits our customers tell us they experience with Cardio Advance:
• Improved physical stamina
• Increased energy level
• Improved mental sharpness and focus
• Improved sleep
• Increased feeling of well being
• Increased ability to tolerate stress.
Cardio Advance
An Exclusive Formulation from Qgenics
Ingredients: Cardio Advance contains CoQ10, L-Arginine, L-Citrulline, Resveratrol, Omega 3, Magnesium, Potassium, Vitamin E, Vitamin B12, Vitamin D3, B9, Grape Seed Extract, and more, to give your body the comprehensive nutrition it needs to function optimally.
Pleasant-tasting powder formulation contains potent ingredients backed by clinical studies* shown to support better heart and cardiovascular health
Proprietary formula exclusive to Qgenics
Cellinfusion™ Technology increases nutrient absorption and bioavailability 3.4 times
All natural, GMO-free, gluten-free, vegan and Keto-friendly
Highest-quality ingredients sourced, lab-tested, and produced in a GMP (Good Manufacturing Practice) facility in the USA.
Cardio Advance means peace of mind.
MCVitamins will work with you on an individual-by-individual basis to help you get the results you seek. And don't be surprised if we contact you so we can check up on how you're doing and to see if we can help you to get things moving faster!
Sign up to receive the MCVitamins Newsletter!
Up-to-date info on the latest health-related news happening in the world
(available in English only)