Dr. Berg's Chewable Vitamin C Complex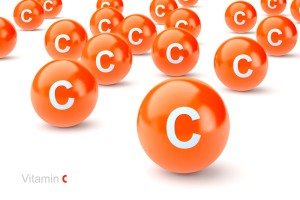 Delicious, chewable, organic, whole-food vitamin C that supports your health!
This 100% natural whole vitamin C complex is made from four nutrient-rich berries: organic freeze-dried acerola cherry, organic freeze-dried acai berry fruit, organic freeze-dried strawberry fruit, and organic freeze-dried blueberry fruit.
NO synthetic vitamin C: unlike other products that use cheap synthetic vitamins, this complex gives you Mother Nature's best health supporters.
Supports a healthy immune system: Vitamin C is a traditional immune system supporter that is backed by science. (see reference on the Learn more link below)  Enjoy even more support from high-level antioxidants.
Minimal processing: these four nutrient-rich berries are blended into a delicious chewable wafer. No extensive processing that eliminates nutrients.
Created without high heat: Our process of freeze-drying keeps the ingredients as close to their natural state as possible. It protects the delicate nutrients that support your health.
Made with organic berries; non-GMO, vegan, gluten-free, dairy-free, and corn-free.
Benefits
Support your immune system and boost your antioxidants with Dr. Berg's Chewable Vitamin C Complex.
This 100% natural vitamin C complex is made with four nutrient-rich berries: acerola cherry, acai, strawberry, and blueberry. People of all ages can enjoy the benefits of vitamin C with these tasty chewables.
This product is vegan-friendly, non-GMO, gluten-free, dairy-free, and corn-free. Each bottle contains 60 servings.
Here's how I see it. I can spend hours researching the multitudes of Vit C suppliers on the web or waste time at my local health food store guessing which Vit C vendor to trust. Instead I believe Dr. Berg when he says his Vit C product is absent from the synthetics made in China. I use it every day. I feel good knowing there are from organic sources and thus no glyphosate herbicide residuals being ingested. I feel better physically and mentally knowing I'm taking the best Vitamin C capsules on the market. I'd recommend.  – Jack C.
Sign up to receive the MCVitamins Newsletter!
Up-to-date info on the latest health-related news happening in the world
(available in English only)