Dr. Berg's Clean Shine Hair Conditioner NOW Biotin Conditioner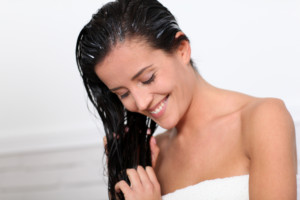 Moisturize and rejuvenate your hair with Dr. Berg's Clean Shine Hair Conditioner.
Clean Shine soaks deep into roots to give you beautiful, nourished, and silky strands.
Infused with amla oil and biotin, our conditioner effortlessly silkens your hair and promotes fullness and shine with each use.
This conditioner left my hair clean, shiny, and healthy. It's lightweight and detangled my hair after shampooing. My scalp and hair did not have any buildup or residue left over from the conditioner. I felt that it rinsed off easily, leaving my hair feeling refreshed and clean. The fragrance is very subtle and not overwhelming at all. It smells a little bit minty. I honestly can't think of a single thing I disliked about this conditioner. It performed better than expected and I'd recommend using every time you shampoo. –  BanjoBunny
Paraben-free, sulfate-free, cruelty-free, balanced pH, safe for the environment, and made in the USA.
STILL HAVE QUESTIONS? EMAIL AND GET YOUR QUESTIONS ANSWERED.
Sign up to receive the MCVitamins Newsletter!
Up-to-date info on the latest health-related news happening in the world
(available in English only)