Support a Healthy Digestive System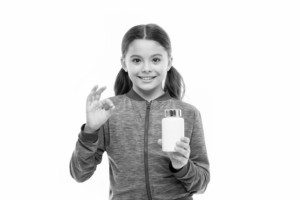 The combination of the Digest Formula (including Apple Cider Vinegar) and the Gallbladder Formula is the best attack against bloating, indigestion and many other digestive weaknesses.
Taking 2-4 acidifiers (Digest Formula) before each meal will start the breakdown of proteins and the absorption of minerals. Then taking 1 Gallbladder Formula after each meal will finish off the digestion by adding key factors to improve bile release as well as pancreatic enzyme release. Having complete digestion from stomach all the way down will enhanced nutrient absorption and overall health.
I had a long road of acid reflux and the modern medicine (tums, Prilosec) they didn't end the problems. I even changed my diet with very small results with a lot of searching I found dr. Berg on on acid reflux where he stated modern medicine does not help with the issue. I went on his website and ordered the digestive kit and within a couple of days I noticed significant results! After a week I didn't have the acid reflux any more! This product is a life changing element. – Guest
Advanced Digestive Formula
A new formula with ginger, peppermint, anise and fennel to further support healthy digestion and potentially reduce indigestion, gas and bloating. Betaine hydrochloride and apple cider vinegar in this supplement are natural acidifiers that support normal stomach function. Take Dr. Berg's Advanced Digestive Formula before or after a meal to help your body digest a healthy diet and more effortlessly extract the nutrients it needs.
Gallbladder Formula
Gallbladder Formula contains natural ingredients to help break down gallstones and provide bile salts for bloating and digestive stress.
This product has a blend of gallbladder targeted nutrients to thin bile, reduce digestive stress, break down stones and improve the digestion of fats. Most digestive drugs work by reducing acid and this natural product enhances the bile, a commonly omitted factor. *
This product has a 30 day money back guarantee.
Try any of Dr. Berg's products for 30 days, 100% risk free
MCVitamins will work with you on an individual-by-individual basis to help you get the results you seek. And don't be surprised if we contact you so we can check up on how you're doing and to see if we can help you to get things moving faster!
STILL HAVE QUESTIONS? EMAIL AND GET YOUR QUESTIONS ANSWERED.
*Studies Functions of the Gallbladder Compr Physiol. 2016 Jun 13;6(3):1549-77. doi: 10.1002/cphy.c150050.
** Apple cider vinegar modulates serum lipid profile, erythrocyte, kidney, and liver membrane oxidative stress in ovariectomized mice fed high cholesterol
J Membr Biol. 2014 Aug;247(8):667-73. doi: 10.1007/s00232-014-9685-5. Epub 2014 Jun 4.
Sign up to receive the MCVitamins Newsletter!
Up-to-date info on the latest health-related news happening in the world
(available in English only)