Dr. Berg's Electrolyte Powder
Recharge Your Cells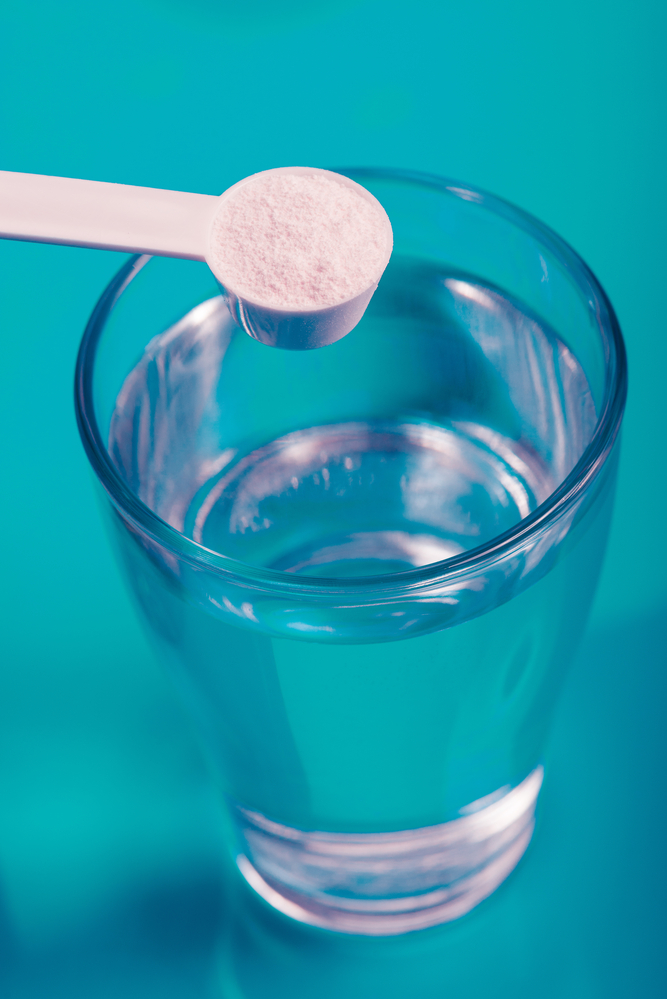 Complete Electrolyte Complex!
Rehydrate & Rejuvenate!
Energize & Recharge Your Cells!
No Maltodextrin or Added Sugar!
Boosts your energy and exercise performance
Combats occasional migraines and headaches
Supports digestion and gastrointestinal health
Dr. Berg's Electrolyte Powder is the perfect combination of electrically conducting minerals and trace minerals. Electrolytes when dissolved in water create charged elements ready to hydrate the body cells and energize the body. These active minerals assist in nerve conduction as well as muscle contraction and relaxation.
I noticed a difference in my energy level and stress level. I am able to accomplish more tasks during the day and sleep very soundly at night. I have problems with leg cramps and noticed when I drink the lemonade electrolyte, do not seem to cramp. I have also tried the pomegranate, cherry flavor, very tasty.- Sunny P.
Check out these minerals in 1 scoop: 1000 mg of potassium, 75 mg of calcium, 120 mg of magnesium, 15 mg of chloride, 10 mg of sodium and 100 mg of trace minerals. But the best part about this complex is there is NO maltodextrin or sugar – it's just straight electrolytes in a lemon raspberry flavor with a touch of stevia.
SIDE NOTE ON MALTODEXTRIN: Manufacturers use maltodextrin as a food additive, a thickener; basically it is a filler so companies can increase the volume. It can spike your blood sugars due to the high glycemic rating. Maltodextrin is a white powder made from corn, rice, potato starch, or wheat. However, maltodextrin's glycemic index is higher than table sugar, ranging from 106 to 136. This means that it can raise your blood sugar level very quickly.
Dr. Berg's Electrolytes has the most potassium of any electrolyte power mix!
30-Day Guarantee: Try any of Dr. Berg's products for 30 days, there is a 100% Risk Free Money Back Guarantee!
MCVitamins will work with you on an individual-by-individual basis to help you get the results you seek. And don't be surprised if we contact you so we can check up on how you're doing and to see if we can help you to get things moving faster!
STILL HAVE QUESTIONS? EMAIL AND GET YOUR QUESTIONS ANSWERED.
To order and to learn more
Sign up to receive the MCVitamins Newsletter!
Up-to-date info on the latest health-related news happening in the world
(available in English only)