Dr. Berg's Impeccable Face Cream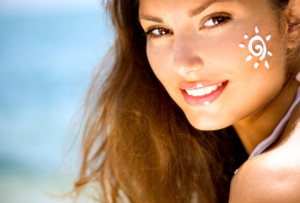 Impeccable" (of behavior, performance, or appearance) in accordance with the highest standards of propriety; faultless.
The Impeccable Face Cream was formulated to help your skin look clear and vibrant. If you struggle with dryness, clogged pores, inflammation, oxidative stress, or redness, this daily face cream is perfect for you.
Impeccable Face Cream is made with organic ingredients that are gentle and effective on all skin types.
Impeccable Face Cream is right for you if…
You struggle with acne
You experience dryness, inflammation, or redness
You want to replace your harsh skin cream with a gentle and effective alternative
You what to keep your skin looking beautiful and vibrant
Effective on all skin types
A better way to moisturize
Promoting beautiful skin has never been easier. A small dab of Dr. Berg's Impeccable Face Cream gently restores moisture while protecting your skin from bacteria, clogged pores, and inflammation.
Unlike heavy, oily face creams, this cream doesn't feel greasy and is safe for acne-prone skin.
Impeccable Face Cream is the most reliable daily support for healthy, vibrant skin.
To learn more or to Order Impeccable Face Cream
(You can purchase via Amazon Pay)
Do you want a 10% discount? Instructions: On the left, choose "One Time Purchase" and number of bottles you want. Then click "Add to Cart" and "View Cart". Scroll down to "Coupon Code" and use the down arrow. Then Scroll down to the link "I have another coupon code" and click the link. Then use 7ZF2M2IA6BIE as the code and click "Apply Discount" The discount appears and you can then "Check Out"
STILL HAVE QUESTIONS? EMAIL AND GET YOUR QUESTIONS ANSWERED.
Sign up to receive the MCVitamins Newsletter!
Up-to-date info on the latest health-related news happening in the world
(available in English only)