Dr. Berg's Formula for Revitalizing Aging Skin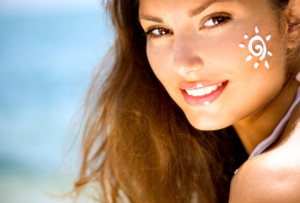 Dr. Berg Vitamin C Serum with Probiotics revitalizes aging skin and targets dark spots, wrinkles, and fine lines.
Use it day or night to hydrate dry skin, smooth out uneven complexion, and brighten dark circles. This unique probiotic formula helps rebalance and fortify your natural skin flora.
Vitamin C Serum is made with organic ingredients that are effective and gentle on all skin types.
A better way to brighten and hydrate
Your face deserves care—not chemicals. Dr. Berg Vitamin C Serum with Probiotics is a unique formula that targets signs of aging and promotes a beautiful, even complexion with organic ingredients.
This formula uses gentle, natural moisturizers that penetrate deep into the layers of your skin to hydrate and revitalize. Our carefully-selected probiotics balance your microbiome and fortify your skin's natural barrier, helping to protect against pathogens and oxidative stress.
One small dab of this lightweight formula is all you need to promote beautiful skin. It absorbs quickly, allowing you to apply makeup without any oily or sticky residue.
Vitamin C Serum is safe for acne-prone skin and helps naturally diminish marks from past breakouts. Use it day or night to brighten circles around your eyes and feel your best.
The perfect recipe for beautiful skin
Discover the full potential of natural ingredients.
Vitamin C
A powerhouse antioxidant known to neutralize free radicals, support collagen production, and revitalize aging skin.
Vitamin E
Promotes cell regeneration and fights oxidative stress caused by everyday exposure to UV rays and environmental toxins.
Aloe vera
Powerful natural hydration that absorbs deep into skin—perfect for dry skin prone to eczema and dermatitis.
Sea buckthorn
A unique plant that promotes wound healing and helps protect acne-prone skin.
Hyaluronic acid
Draws moisture into dry, damaged skin and fortifies your natural skin barrier.
MSM
Improves the appearance of aging skin by targeting wrinkles and fine lines.
DMAE bitartrate
Improves elasticity for younger-looking skin that feels smooth and firm.
Glycerin
Helps skin retain moisture throughout the day to prevent dryness and cracking.
Probiotic blend
Supports your skin's natural flora and balances healthy skin pH.
Ingredients
Aloe barbadensis (aloe vera) leaf juice*, L-ascorbic acid (vitamin C), DMAE bitartrate, vegetable glycerin, propanediol, gamma-aminobutyric acid, D-alpha tocopheryl acetate (vitamin E), tetrahexyldecyl ascorbate (vitamin C), hyaluronic acid, proprietary probiotic blend, methyl sulfonyl methane (MSM), polyacrylate crosspolymer-6, disodium EDTA, Hippophae rhamnoides (sea buckthorn) fruit oil, phenoxyethanol, ethylhexylglycerin    *Organic ingredients
Experience radiant skin all day and all night
Avoiding harsh and toxic skincare products is the best thing you can do to promote clear, healthy, and youthful-looking skin. Dr. Berg Vitamin C Serum with Probiotics is a unique formula loaded with powerful nutrients that support naturally beautiful skin—without the harsh chemicals in many skin serums.
You won't believe the incredible difference our Vitamin C Serum makes until you try it for yourself. Your order is 100% risk-free with our 30-day money-back guarantee.
Dr. Berg Vitamin C Serum with Probiotics is right for you if…
Your skin is showing signs of aging
You want to rebalance your skin flora
You need a formula that targets dryness, inflammation, and wrinkles
You want to replace your harsh skin serum with a gentle and effective alternative
You want to maintain bright and vibrant skin
How to use Vitamin C Serum with Probiotics
Before using Dr. Berg Vitamin C Serum with Probiotics, gently wash your skin with a mild cleanser and pat dry. Apply a dime-sized amount to your face and neck 1 to 2 times daily for brighter-looking skin. Allow time for it to dry fully before applying moisturizer. Use a high-quality SPF sunscreen over top of the serum before going out into the sun. Between uses, tighten the lid and store in a cool, dry place.
Amazing!  I used the Vitamin C Serum for the 1st time last night, and I am amazed at how beautiful my skin looks with only one application! If Doctor Berg has any more skin care products, I will buy them. GBtx
STILL HAVE QUESTIONS? EMAIL AND GET YOUR QUESTIONS ANSWERED.
Sign up to receive the MCVitamins Newsletter!
Up-to-date info on the latest health-related news happening in the world
(available in English only)