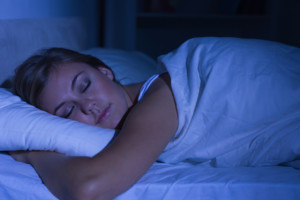 Rid Your Stress & Sleep Like A Baby
Rest Through the Night – Healthy Sleep Cycle
Wake Up Refreshed
Does Not Contain Hormones or Melatonin
Feel Rejuvenated & Awake
We added to the formula 100mg of a powerful necessary ingredient to the formula called L-theanine, which is natural amino acid which can reduce body stress.
What is unique about this formula?
This is not a sleeping pill, but a de-stressor which works to calm your body and allow it to turn off at night.
Dr. Berg has created the perfect solution for a great night's sleep. These capsules are designed to reduce stress.
Take just one capsule 30 minutes before bed and drift off.
This nutritional support will target support to your stressed body.
The formula has no melatonin and no valerian root and will not create grogginess when you awake.
Even if you've tried sleep aids before, they probably didn't provide nutrients that supported your adrenal glands. That is often the missing piece of the puzzle for people who've had poor sleep for years.
Dr. Berg Sleep Aid could be needed by your body if:
You have trouble sleeping and are often tossing and turning throughout the night.
You are always "on" and have racing thoughts even when you want to "turn off" at night.
You have a lot of stress and could use support in reducing stress so that your body can rest.
You prefer natural solutions that fuel your body with healthy nutrients and go straight to the problem instead of "tricking" your body.
I feel so much better since I've added them (Sleep Aid) to my program of supplementation. I have less brain fog and more energy. Sleep Aid in particular helps me fall asleep more quickly and I wake up less during the night, plus I never wake up feeling groggy from it. This is one of those supplements I never want to be without! – Erin L.
This product has a 30 day money back guarantee.
Try any of Dr. Berg's products for 30 days, without risk!
MCVitamins will work with you on an individual-by-individual basis to help you get the results you seek. And don't be surprised if we contact you so we can check up on how you're doing and to see if we can help you to get things moving faster!
STILL HAVE QUESTIONS? EMAIL AND GET YOUR QUESTIONS ANSWERED.
Sign up to receive the MCVitamins Newsletter!
Up-to-date info on the latest health-related news happening in the world
(available in English only)