Are you feeling excessively depleted or dehydrated after exercise or sports?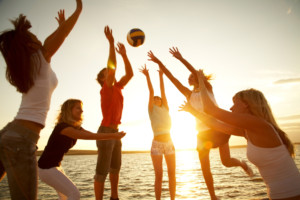 If you are feeling dehydrated after exercise or depleted of energy, you may need a higher quality sports drink without added sugar or maltodextrin like Dr. Berg's Sports Drink. With zero sugar, Dr. Berg's Sports Drink replenishes vital electrolytes without reducing your potassium stores like other sports drinks can.
Concerned about ingredients in your current electrolyte powder?
You aren't alone. Many active people and athletes are switching to non-sugar and naturally flavored electrolyte powders like Dr. Berg's Sports Drink in order to eliminate unnecessary sugar and additives from their diet and maximize the effectiveness of their workouts.
What makes this sports drink different than the others?
Dr. Berg's Sports Drink has 1000 mg of potassium with NO added sugar, maltodextrin or additives which deplete the body of potassium and lead to weight gain or fat loss plateaus and negate the health benefits of exercise. This sports drink is flavored with Stevia and also contains health boosting Himalayan sea salt
How is this different from the Electrolyte Powder?
This is the same formula as the Electrolyte Powder only with added Himalayan sea salt to provide a sodium source, bumping up the sodium per serving to 50 mg instead of 10 mg.
Boost Your Exercise Performance, Rehydrate and Restore Key Electrolytes Fast with Dr. Berg's Sports Drink – ZERO Sugar or Harmful Additives
Learn More about this Sports Drink and to Order
(You can purchase via Amazon Pay)     Do you want a 10% discount? Instructions: On the left, choose "One Time Purchase" and number of bottles you want. Then click "Add to Cart" and "View Cart". Scroll down to "Coupon Code" and use the down arrow. Then Scroll down to the link "I have another coupon code" and click the link. Then use 7ZF2M2IA6BIE as the code and click "Apply Discount" The discount appears and you can then "Check Out"
*Studies
Physiology and pathophysiology of potassium homeostasis
Potassium & Health .
Electrolyte Balance
STILL HAVE QUESTIONS? EMAIL AND GET YOUR QUESTIONS ANSWERED.
Sign up to receive the MCVitamins Newsletter!
Up-to-date info on the latest health-related news happening in the world
(available in English only)