Dr. Joel Fuhrman's Weight Loss Diet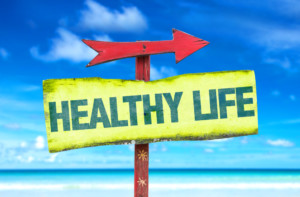 The Eat To Live Diet
How this diet works:
The nutritional quality of the Eat To Live program is effective even for those who have been unable to lose weight before. Eat to Live is not only for those who are overweight, but it is for everyone who wants to protect their health.
Good Points
This diet teaches you good eating habits as well as great recipes that will not leave you deprived.
Dr. Fuhrman's discovery of toxic hunger and the role of food addiction in weight issues provides novel and important insights into weight gain, and explains how and why a diet of high micronutrient quality leads to the sensation of true hunger and maintenance of a healthy weight. Instructs readers on how to leave behind the discomfort of toxic hunger, cravings, and addictions to unhealthy foods.
Substantial, dramatic weight loss. Documented to achieve long–term results.
Reverses heart disease dramatically, radically drops cholesterol and triglycerides, and gets rid of diabetes.
Offers unlimited portions of many foods.
No calorie counting. You do not have to be vegan or even vegetarian.
High nutrient density for powerful prevention of cancer.
Affords the opportunity to get rid of many chronic health problems.
Makes you feel and look younger, as attested by many, many Success Stories.
Bad Points
You'll have to give up "old eating habits". Whether you diet is for convenience, or because you eat for your taste buds and not for your health.
Duration:
For the rest of your life.
The Diet by Dr. Fuhrman Live Longer, Live Better
Dr Fuhrman.com provides vital information and products to our customers on reversing and preventing disease through nutrition and natural methods. Joel Fuhrman M.D., is a board certified family physician who specializes in nutritional medicine. Having learned the importance of good nutrition as a child, he has devoted his life to understanding the effects of nutrition on the health of the body and mind. He has helped thousands of people through his medical practice in Flemington, NJ to overcome disease (i.e. lupus, diabetes, heart disease, rheumatoid arthritis, etc), lose weight, feel healthier overall and live longer. With a desire to reach more people who didn't know of his practice or couldn't afford to get to him, Dr. Fuhrman began writing books and developed a website to make the latest information on health and nutrition more generally available, creating a community of like–minded, health conscious people.
In search of premium products for his own patients, family and friends, Dr. Fuhrman found that many nutritional products on the market fell short in nutritional value, proper balance and good taste. DrFuhrman Online designs products that bridge this gap.
Interested in using Dr. Fuhrman's products?
$10 off orders of $100 or more with code is LS10OFF100
Sign up to receive the MCVitamins Newsletter!
Up-to-date info on the latest health-related news happening in the world
(available in English only)