For Heart Health – CardioAdvance Formula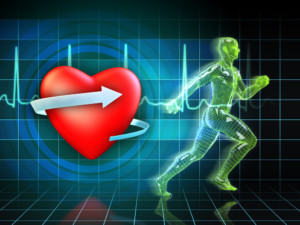 Advanced Cardio Formula – Designed to help support the CardioVascular System
A Healthy Heart… Your Life Depends on it!
The American Heart Association confirms that heart disease is one of the biggest if not the biggest health problem facing our society today.
We always recommend that you build health, but what can be done to create a healthy heart. We recommend:
Cardio Advance an all-natural supplement that is designed to help support the Cardiovascular System. The ingredients in have shown to help promote healthy circulation, blood flow and oxygen flow throughout the body and to the organs.
The Problem
Every 34 seconds an American dies as the result of a blocked cardiac artery.
More than 6.8 million Americans undergo heart bypass, balloon angioplasty and other circulation related procedures each year.
700,000 Americans will suffer a sudden blockage of blood flow to the brain each year that's 83 people every hour of the day.
Year after year plaque deposits grow larger, gradually starving your heart, brain cells and every other cell in your body – setting you up for serious health problems.
Heart disease and heart attacks are the #1 killers of women in America.
It claims more lives than breast cancer, diabetes and accidents combined. Cardiovascular disease ranks as the #2 cause of death for children under age 15.
Getting the benefits of I.V. Chelation therapy is not only uncomfortable, but time consuming and expensive. The high price that could mount into the many thousands of dollars puts I.V. Chelation therapy out of reach for most people.
Success – Better Energy & Brain Clarity
Serge Gregoire

 on 

Jan 01, 2020   "I've been using it for weeks now and my energy and brain clarity are so much better!"
Sign up to receive the MCVitamins Newsletter!
Up-to-date info on the latest health-related news happening in the world
(available in English only)