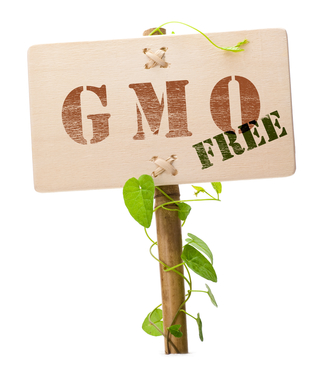 Here is a list of companies that are committed to ensuring the availability of non-GMO products. Not all products sold by all these companies are non-GMO, however, the majority of them are. Always read the labels for what else is in the food (sugar, msg, etc.)
How do you know? Go to GMO Awareness Website for information.
Ones in bold are all GMO-Free.
You can print this list off for your shopping convenience.
479º (470 Degrees)
A. Vogel
Adam's Vegetable Oil
Agrana
Agricor, Inc.
Ah, Laska
Alexia
Alter Ego
Alverago Street Bakery
Amande
Amelia
Among Friends
Amy's Kitchen
Andalou Naturals
Angie's Artisan Treats
Annie's Naturals
Ariven Planet
Arrowhead Mills
Artisan Bistro
Arrowhead Mills
Atlantic Organic
Atlantic Rose
Attune Foods
Autumn Sky wild
Back to Nature
Bainter Extra Virgin Sunfllower Oil
Bakery On Main
Barbara's Bakery
Barlean's Organic Oils
Barnana
Barney Butter
Basic Food Flavors, Inc.
Beach Bum Foods
Beanfields
Bearitos
Berlin Natural Bakery
Better Bean
BetterStevia
Bhakti Chai
Biad Chili Products
Bites of Bliss
Blue Diamond
Blue Natural
Blue Print
Bob's Red Mill
Bold Organics
Bora Bora
Boulder Canyon Natural Foods
Brad's Leafy Kale
Brad's Raw for Paws
Brad's Raw Chips
Brad's Raw Crackers
Brad's Raw Onion Rings
Braga Organic Farms
Bragg's
Brand Aromatics
Bridgewell Resources
Bubbies
Cabo Chips
Cadia
Cal-Organic Farms
Cafia Farms
California Olive Ranch
Canfo Natural Products
Canyon Bakehouse
Cape Cod Select
Catania
Cave Chick
Cedar's
Central Market Organics
Chaffin Family Orchards
Chappaqua Crunch Granola
Cheweco Organics
Chez Marie, Inc.
ChiaRezza! OMG Foods Inc
Choice Organic Teas
Chosen Foods
CHS Oilseed Processing
Chunks O' Fruti
Ciao Bella Gelato
Ciranda
Clif
CleanVia
Coconut Secret
Cocozia
Cool Cups
Coral LLC
Country Choice Organic
Crispy Cat
Crofters
cruncha ma-me
Crunch Master
Culture's of Health
Curtie's Juice
Dave's Gourmet
David's Unforgettables
Deli-catessen
Della
Desert Essence
Doctor in the Kitchen
Doctor Kracker
Dr. Arenander's BrainGain & Oral Care
Dr. Bronner's Magic
Dream
Drew's LLC
Dulsweet
Earth Balance
Earth's Best
EatPastry
Eatsmart
EcoTeas
Edazen
Eden Foods
Edward & Sons
Eighth Wonder
Emerald Cove
Emile Noel
Emmy's Organics
Emperor's Kitchen
Endangered Species Chocolate
Ener-G Foods
Engine 2
Enjoy Life Foods
Envirokidz
EO
Erewhon
Essential Living Foods, Inc
Everyday Superfoods
Fairfield Specialty Eggs
Familia
FanciFood
Fantastic World Foods
Farm to Table Foods
Farmer's Market
Farmhouse Culture
Field Day
Field Roast Grain Meat Company
Fillmore Farms
Fiordifrutta
Flamous Organics
Flax USA
Flora
Follow Your Heart
Freekeh Foods
Freekehlicious
Freeline Organic Food
French Meadow Bakery
Fresh & Easy
Frey
Frontier
Froovie
Fruit Bliss
Fruit Chia
Fry Group Foods
Fungi Perfecti, LLC
Funky Monkey Snacks
Garden Bar
Garden of Eatin'
Garden of Life
Genisoy
gimMe
Gin Gins
Gingras XO
Giving Nature
GL Soybeans
Global River
GlucoLift
Gluten Free Pantry by Glutino
Glutino
Gnu Foods
Go Raw
Golazo
GoMacro, Inc
Good Health Natural Foods
Good Karma
GoodBelly
GoOrganic/GoNaturally
GoPicnic
Grain Place Foods
Grains of Wellness
Grindstone Bakery
Green Gem
Green Island Rice
Green Mountain Gringo
Green Mustache
Grimmway Farms
Growing Naturals
Guayaki
Guiltless Gourmet
Haig's Delicacies
Haiku
Hail Merry
Hapi Foods Group Inc.
Happy Baby Pouches
HappyTot
Harvest Bay
Haute Cuisine
Health is Wealth
Health Warrior
Heavenly Organics
Healthy Times
Herbal Zap
High Country Kombucha
Hiland Naturals
Hilary's Eat Well
Himalania
HimalaRose
HimalaSalt
Hodgson Mill
Hol-Grain
Home Appetit
HomeFree
House Foods
Houweling's Tomatoes
Ian's
Imagine Foods
Immaculate Baking
Immortality Alchemy
Imperial Gourmet
Indianlife
Intiyan
It Tastes Raaw
Jaali Bean
JaynRoss Creations LLC
Jeff's Naturals
Jessica's Natural Foods
Jolly Llama
JustFruit
Kamut
Keller Crafted Meats
Kettle Foods
Kettlepop
Kiji
KIND Healthy Snacks
Kiwa
Konriko
Koyo
Kur Organic Superfoods
La Reina
La Spagnola
La Tolteca
La Tourangelle
Lafiya Foods
Lassens
Laughing Giraffe Organics
Laurel Hill
Lekithos
LesserEvil
Let's Do
Licious Organics
Lillabee Allergy Friendly Baking
Little Duck Organics
livingNOW gluten-free
Loeb's
Louts Foods
Lucy's
Luna & Larry's Coconut Bliss
Lundberg Family Farms
Mac-n-Mo's
Made in Nature
Madhava
Mamma Chia
Manitoba Harvest
Marconi Naturals
Maria & Ricardo
Marinelli's True Italian Pasta Sauce
Mariner Biscuit Company
Martha's All Natural
Marukan
Marukome USA
Mary's Chicken
Mary's Gone Crackers
Mary's Little Garden
Mary's Organic Chicken
Mary's Organic Turkey
Mary's Pasture Raised Chicken
Maui Maid
Mediterranean Organic
Mediterranean Snacks
MegaFood
Melt Organic
Metabolic Response Modifiers (MRM)
Mighty Mustard
Mighty Rice
Mighty-O Donuts
Mindful Meats
Minsa
Minsley
Miracle Noodle
Miso Master
Modesto WholeSoy Co.
Momo's
Montana Specialty Mills, LLC
Mori-Nu
Mt Vikos
Muesli Munch
Multiple Organics
MXO GLOBAL INC.
My Chi Delights
Naked Coconuts
Naosap Harvest
Napa Valley Naturals
Nasoya
Nathan's
Native Forest Distributed by Edward & Sons
Natural Directions
Natural Habitats
Natural Nectar
Natural Sea
Natural Tides
Natural Vitality
Naturally Splendid Enterprises Ltd
Nature Built
Nature Fed
Nature Way
Nature's Express
Nature's Path
Navitas Naturals
Nejaime's
Nest Fresh
New Chapter
New England Naturals
New Organics
New York Superfoods
Nexcel Natural Ingredients
Nexcel Soy
Niagara Natural
NibMor
Nordic Naturals
North Coast
NOW Foods
NOW Healthy Foods
NOW Real Food
NOW Real Tea
Nu Life Market
Numi Organic Tea
Nummy Tum Tum
NurturMe
Nutiva
NutrigoldR
Nuts About Granola
Oh Baby Foods
Old Wessex
Oleicus/Oleico
Once Again
One Degree Organic Foods
One World
Organic Baby
Organic Planet
Organic Valley
Organicville
Oriya Organics
Ozery Bakery
Pacific Natural Foods
Pacific Northwest Farmers
Paisley Tea Co
Palo Root Tea
Pamela's Products
Pampas Rice / Organic Latin
Pan De Oro
Pascha
Pastorelli Food Products Inc
Peace Cereal
PEACOCK
Peanut Butter & Co.
Peeled Snacks
Peggy's Premium
PJ's Organics
Planet Rice
Plum Organics
Popcorn, Indiana
Popcornopolis
Powbab
President's Choice
PROBAR
PuraSource
Pure
Pure Country Pork
Pure Eire
Pure Indian Foods
Purely Decadent
Purely Elizabeth
Purity Foods
Pyure Brands
Q.bel
Qrunch Foods
Que Pasa
Quinn Popcorn
Rainbow Light Nutritional Systems
Rapunzel
RAU
Red Hat Co-operative Ltd
Reese
Revive
RiceSelect
Righteously Raw
Rigoni di Asiago Honey
Rishi Tea
Rising Moon Organics
Risodipasta
Rivara
ROBE and Riverina Natural Oils LLC
Roots Route 11
Royal Hawaiian Orchards
Rumiano Family Cheese
Runa
Ruth's Foods
RW Garcia
Sacha
Saffron Road
Sage V Foods
Sainthood Herbs
Salba Smart
Sally's Smart Foods
Salute Sante!
Sambazon
San-J
Scratch and Peck
SeaSnax
Secret Squirrel
Seven Stars Farm
Sharkies
Shortstacks
Silver Hills Sprouted Bakery
Simple Origins
Simply Soy Yogurt
Simply Suzanne
Sir Kensington's
SK Food
Skout
Snyder's of Hanover
So Delicious Dairy Free
Sol Cuisine
Somersault Snack Co.
Sophie's Kitchen
Source
Soyatoo
Spectrum
Spectrum Ingredients
Spectrum Oils
Spicely
Squarebar
Stahlbush Island Farms
Stark Sisters Granola
Stash Teas
Stiebrs Farms Go-Organic Eggs
Stone Buhr Flour Company
Straus Family Creamery
Stretch Island Fruit Co
Suja Juice
Sun Cups
SunE900
Sunfood Superfoods
SunRidge Farms
Sunset
Sunset Kidz
Sunshine Burger
Superberries
Surf Sweets
Sushi Sonic
Sweet Sass Foods
Sweet Tree
Sweet Leaf
TAMBOR
Taste of Nature
Tasty Brand
TeaPops
Thai Kitchen
That's It.
The Better Chip
The Chia Co
The Fresh Market
The Ginger People
The Pure Wraps
The Republic of Tea
The Scoular Company
The Simply Bar
The Solio Family
Theo Chocolate
Third Street, Inc.
Three Farmers
Tiny But Might
TOMMYS
Tonnino
Trace Minerals Research
Trader Joe's Brand ( Trader Joes, Jose, Ming's, etc.)
Traditional Medicinals
Tradition Miso
Tree of Life
Tropical Traditions
Tru Joy Sweets
truRoots
truwhip
Turtle Island Foods
Two Leaves Tea Company
Two Moms in the Raw
TwoFold
Udi's
Union Market
Upfront Foods
Van's Natural Foods
Vegga
Veggie-Go's
Venus
VerMints
Veronica Foods
Viana
Victoria
Vigilant Eats
Vitasoy
VitaV
Viterra
Walkers
US Wellness Meats
Watts Brothers
Way Better Snacks
Wayfare
Weetabix
Western Foods
WestSoy
White Wave
Whole Alternatives
Whole Earth
Whole Food Store Brands (365, Whole Foods)
Whole Harvest
Whole Pantry
Wholesome Chow
Wholesome Sweeteners
WholeSoy & Co.
Wild Veggie
Wildbrine
Wildwood
Willamette Valley
Wingfoot
Wisconsin Healthy Grown Potatoes
Wisdom of the Ancients
Woodstock
XO Baking Co
Yamasa
Yoga
Yogavivie
Zema's Madhouse Foods
Ziggy Marley Coco'Mon
Ziggy Marley Hemp Rules
Zing Bars
Zulka
Zukay
We've done our best to compile this list, if you find any information on these or if you know more companies not listed, please email us so we can add them to the list.
For more information about some of these companies
Sign up to receive the MCVitamins Newsletter!
Up-to-date info on the latest health-related news happening in the world
(available in English only)