How to Decide If Independent Living Fits Into Your Future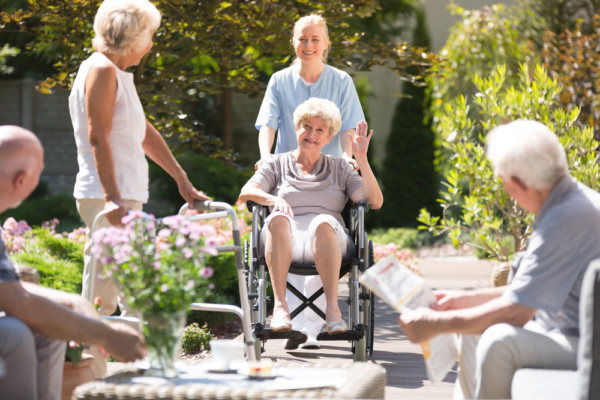 There comes a time for many seniors when they aren't quite comfortable being alone anymore. Perhaps they have a little trouble getting off the sofa, dressing, or climbing stairs. Or, maybe their income isn't permitting them to do things they would like to do. Thankfully, seniors have a wide variety of lifestyle options available that allow them to remain independent these days.
Assisted? Independent? What's the Difference?
There are a lot of terms thrown around relating to senior lifestyle options, and it can get pretty confusing. For instance, you might be confident you're not in need of a nursing home, but when do you need to look into assisted living? What about an independent facility? While the two options are similar in many respects, it all comes down to how much and what kind of support you might need throughout the day.
Both independent and assisted living communities provide staff to tend things like the grounds and making meals, but the staff duties in assisted living are expanded. True to their name, staff members at assisted living communities can assist you with the activities of daily living that might be challenging, such as toileting, eating, and bathing.
Both types of facilities provide a senior-friendly environment, include basic amenities, and have a built-in social network. There is a wide variety of choices and prices with both assisted and independent living options in terms of atmosphere, style, and arrangements. Some even allow pets. It's best to visit them in person if you think you might be headed in this direction.
Creative Solutions
These days, seniors are solving the home environment question in amazingly creative ways . For instance, home sharing is a popular choice. In this case, you would find a roommate, or move in with someone looking for one. (Think: Golden Girls!)
Home-sharing has many benefits. It's a boon to safety since someone is there if you should become sick or injured, and since you can split costs it can ease the financial strain of living on a retirement income. What's more, there is companionship, a reduced work burden, and if you have trouble with something like remembering your meds, your roomie can give you a nudge.
There is also a grassroots community option referred to as senior villages. Organized with volunteers, paid staff, and sometimes local government agencies, Next Avenue explains that a senior village might be as small as a couple of blocks or encompass a 20-mile radius. Residents pay annual fees to belong, and they share responsibilities as well as companionship.
Home Sweet Home
You might be contemplating staying put where you are, or thinking a downsize is your best choice. These are viable options for independent living as well, and Home Selfe notes that with some home modifications a traditional property can often be made senior-friendly.
Ideally, your home will be stair-free. If you need to work around stairs, a ramp for the entryway and/or stairlift inside can improve accessibility. The bathroom should also get attention, as the combination of smooth surfaces, soap, water, and changing positions can lead to falls. Installing grab bars, a taller toilet, and lever-handle faucets are helpful changes for many seniors.
Even smaller things are a help. For instance, a rubber bath mat inside the shower or tub, and another to step out onto after bathing improves traction. Replacing round doorknobs with lever handles throughout the home makes opening doors easier, and expanding the door passage with offset hinges makes it more navigable with a walker or wheelchair.
Independent living in your golden years is more doable than ever. There are several clever solutions to consider, from assisted living to roommates to home modifications. Consider what will keep you safe, sound, and happy, and you'll find your answer.
by Hazel Bridges Aging Wellness.org
Sign up to receive the MCVitamins Newsletter!
Up-to-date info on the latest health-related news happening in the world
(available in English only)