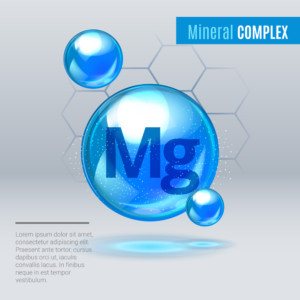 Magnesium Supplement is right for you if…
✓ You struggle with low energy
✓ You occasionally feel stressed out
✓ You want to support a healthy cardiovascular system
✓ You occasionally experience difficulty sleeping
✓ You need an easy and convenient way to help support relaxation
​✓ You experience other common signs of low magnesium
I was having toe and leg cramps and this formula eliminated them – Cindy H
Also Supports Deep, Restful Sleep
Tired of being tired all the time? The reason is likely due to a lack of magnesium in your diet. As essential as the mineral is, more than 75% of Americans are deficient, which leads to fatigue, brain fog, and serious sleep issues.
Thankfully, with the new Magnesium, it promotes deep and restful sleep by adjusting your biological clock and regulating the hormone levels in your brain. Give it a try today and experience what it's like to finally get a good night's rest.
Support sleep, calmness, digestion, and cardiovascular health with Dr. Berg Magnesium Glycinate. With magnesium glycinate and added vitamin D3 and vitamin B6, Magnesium Glycinate gives you superior bioavailability with no digestive discomfort. Each serving is loaded with 400 mg of magnesium and contains zero fillers or harmful additives.
MCVitamins will work with you on an individual-by-individual basis to help you get the results you seek. And don't be surprised if we contact you so we can check up on how you're doing and to see if we can help you to get things moving faster!
STILL HAVE QUESTIONS? EMAIL US AND GET YOUR QUESTIONS ANSWERED.
Sign up to receive the MCVitamins Newsletter!
Up-to-date info on the latest health-related news happening in the world
(available in English only)