REVIEWS  –  USING NERVE SUPPORT WITH BENFOTIAMINE By Dr Berg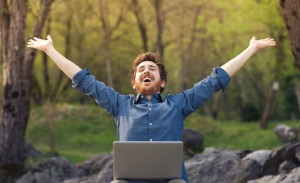 Thee have been good success with those using the new Nerve Support with Benfotiame
The ingredients in this formula have been known to create the same success but so much better with all the ingredients. Note you can see these successes on Dr Berg's Site along with the verification that they are customers.    Successes on this page   Scroll down
HERE ARE THE SUCCESSES
Patricia D
New York, NY
 Verified Buyer
09/12/2022
"I notice a difference and it's easy to take. No problems with digestion/"
Dooshala A
Cape Coral, FL
 Verified Buyer
09/01/2022
"Received supplements on a Saturday. Took them as suggested on the bottle. By Tuesday morning I had immense relief. Still taking them and I am pleased with the results."
Gloria B
Chapel Hill, NC
 Verified Buyer
08/24/2022
"I believe it is working for me. Thank you Dr. Berg."
Eduardo D
Fort Worth, TX
 Verified Buyer
08/23/2022
im L
South Pasadena, CA
 Verified Buyer
08/23/2022
"This is a good product which I take daily to for nerve support. I trust Dr. Berg's vitamins."
Liza I
Carson, CA
 Verified Buyer
08/21/2022
"I'm satisfied with the results I'm having so far. My carpal tunnel improved for about 80% and I have other neurological issues since  I'm diabetic since 1999! Thanks for promoting natural healing "
Tun K
Rosemead, CA
 Verified Buyer
08/12/2022
"Benfotiamine the fat soluble vitamin B1 in the "Nerve Support" penetrating the cell membrane has benefited me and I felt much better probably due to better metabolism at the cellular level. Also the antioxidant alpha lipoic acid contributed to the benefits of " Nerve Sopport""
Guest
Mesa, AZ
 Verified Buyer
08/12/2022
"I bought this for someone else who says it's working very well and gives them a boost of energy too."
Guest
Madison, WI
 Verified Buyer
08/07/2022
"Really seems to be helping."
Marites M
Hoffman, NJ
 Verified Buyer
08/04/2022
"My mom has a stroke and after taking nerve support for a week she noticed a difference. She can lift up her right arm without pain. She loves it! Thanks so much Dr Berg."
Mark B
Clio, MI
 Verified Buyer
07/31/2022
"Love it! Everybody's different depending on your lifestyle, it can take 30, 60, even 90 days to notice a difference with a new supplement. I am halfway through my first bottle and I notice a difference."
Linda B
Mobile, AL
 Verified Buyer
07/29/2022
"It seems to be working okay. I've been using the Benfotiamine alone until I saw your product. I've only been on it a few weeks and am hoping this will help with my fatty liver. I feel less anxious and always look forward to using your products."
Arnah R
Verified Buyer
07/28/2022
"It is helping me a lot. I take it in the morning along with your other supplements. I love Benfotamine!
Martha D
Tulsa, OK
 Verified Buyer
07/28/2022
"Nerve support is great I feel my muscles are growing and I am no longer losing muscle when I am off work I just feel better when I take it."
RICHARD H
Republic, MO
Verified Buyer
07/27/2022
"I'm not sure it is working my nerves are in pretty bad condition I'm not it will ever work. I feel the conivore diet might have a better on helping me. I cannot eat any leafy vegetables as they give me dumping syndrome and serve constipation."
Judith A
Hastings, MI
Verified Buyer
07/25/2022
"I love this product. When you work a fulltime job putting anywhere from 50 to 80 hours a week, its draining. (Tired, Exhausted, Low Energy) Now my hours are slowing down and so is my energy. I don't have the stamina to go all day. The yo-yo diet doesn't help."
"B Vitamins is one thing I am lacking and when I take it, it makes all the difference. If you have shortness of breath, tired, and fatigue this product is for you! Red Blood Cells are required for transporting oxygen through the transporting oxygen through the body that creates energy. V-B promotes the body to make red blood cells. Also helps the body fight infections.
This product is my go-to ever morning, afternoon, evenings. (Dr. Berg recommends 3 times a day). I Love, Love, LOVE this product and recommend it highly."
Laura N
San Angelo, TX
Verified Buyer
07/24/2022
"Nerve support has really helped me. Able to sleep at night instead of fighting the RLS. Thank u so much. Before nerve support tried just Benfotamine but was not enough."
Angela B
Etobicoke, ON
Verified Buyer
07/22/2022
"I bought this for Mom she told me that after 2 days she started feeling better in her feet.
Thank you Dr.Berg. God bless you."
Zeva J
Northridge, CA
Verified Buyer
07/14/2022
"It's a high-quality supplement!"
Eva m
Dallas, TX
Verified Buyer
07/14/2022
"Love it!!!!"
Marites M
Hoffman, NJ
Verified Buyer
8/24/22
Los Angeles, CA
 Verified Buyer
07/19/2022
"Have been taking have not noticed a big change I just started taking them."
STILL HAVE QUESTIONS? EMAIL  or Call 818 252-1038 AND GET YOUR QUESTIONS ANSWERED
Sign up to receive the MCVitamins Newsletter!
Up-to-date info on the latest health-related news happening in the world
(available in English only)