Supports a Healthy Thyroid, Ovaries and Breast Tissue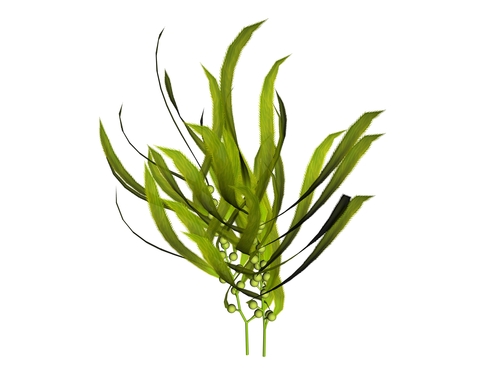 Supports Female Hormones
Sea Kelp is an organic sea vegetable and is loaded with plant based minerals, proteins and is a great way to get the mineral iodine, which is missing from most diets.
This sea kelp is made from the ocean in Iceland, purest places to grow sea kelp. (no pesticide, etc.). High quality iodine, plant based selenium, boron and lot of other trace minerals from in the sea.
This sea kelp is not only organic, but from a pristine location Iceland. (Purest place on the planet) It is a high quality iodine which is plant based.
Sea Kelp is a great way to support a healthy thyroid and ovary. It can be used to help the menstrual cycle as well.
500 Mg. (Laminaria diditata) 90 capsules per bottle.
Why Iodine?
Iodine is a trace mineral required in the manufacture of the thyroid hormone. Iodine helps to metabolize excess fat and is important for mental and physical development.
A deficiency of iodine results in a number of conditions including goiter, and can result in mental retardation in children. It is associated with fatigue and weight gain.
This product has a 30 day money back guarantee.
Try any of Dr. Berg's products for 30 days, 100% risk free
STILL HAVE QUESTIONS? EMAIL AND GET YOUR QUESTIONS ANSWERED.
To Learn more & to Order: Dr. Berg's Sea Kelp
(You can purchase via Amazon Pay)
Do you want a 10% discount? Instructions: On the left, choose "One Time Purchase" and number of bottles you want. Then click "Add to Cart" and "View Cart". Scroll down to "Coupon Code" and use the down arrow. Then Scroll down to the link "I have another coupon code" and click the link. Then use 7ZF2M2IA6BIE as the code and click "Apply Discount" The discount appears and you can then "Check Out"
Sign up to receive the MCVitamins Newsletter!
Up-to-date info on the latest health-related news happening in the world
(available in English only)