Simple Mold Testing – Microbalance Mold Testing Kit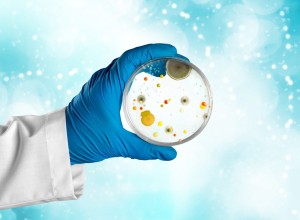 STAY IN CONTROL
SCREENING Test Kits – This test shows if you have a problem and where it is.
Most people start with this step. This is done in your home where you get the results in your home. No need to send it away. Then you can address any area that needs help.
"I recommend this test kit as it really does find the mold. I checked all the rooms. Found no mold, except in my office. I cleaned and sprayed to handle any mold as I spend a lot of time in my office"

"I thought it odd as the office is next to the bathroom and a kitchen but they showed no mold. Then I found out that there was a bathroom right under my office, and that they definitely had a mold problem. So this was an accurate test." – C.D.
DIAGNOSTIC Test Kits – This test goes to a lab for analysis. Use when mycotoxin poisoning is a concern.
DO test after you worked to get rid of the mold and periodically if illness occurs.
STILL HAVE QUESTIONS? EMAIL AND GET YOUR QUESTIONS ANSWERED
Sign up to receive the MCVitamins Newsletter!
Up-to-date info on the latest health-related news happening in the world
(available in English only)