For Special Needs Children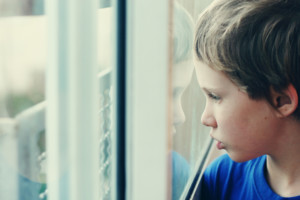 Many children experience social, cognitive and behavioral impairment, communication issues, sleep disorders and digestive issues.
Research suggests that metabolic issues can cause deficits in sociability and communication and increased repetitive and/or restrictive behaviors in children. (1)
Many medical professionals now recognize metabolic/biochemical abnormalities are present in children with special needs. They suggest nutritional support may improve the underlying biochemical abnormalities to lessen symptoms. (2)
Research shows that there are natural, nutritional solutions that may help improve the child's health and abilities.
The Protocol is designed to help children with:
Cognitive Issues
Speech & Language Delays
Behavioral Issues
Communication & Interpersonal Relations Issues
Digestion Problems
Sleep Issues
What Can the This Protocol Do?
When used as indicated, the Protocol has shown to support better metabolic, gut and neurological health in children and young adults with resulting improvements in these key factors:
Cognition
Social Communication
Digestion
Sleep patterns.
What is the Protocol?
The Protocol utilizes:
Camelicious, 100% whole camel milk powder.
Metabolic Boost, a natural, plant-based formula designed to support optimum metabolism and gut health.
The, a natural, nutritional protocol to support metabolic, gut and neurological health, is currently being used with children and young adults from England, Australia, Japan, New Zealand, Malaysia and Indonesia.
We are excited to let you know Protocol is now available in the US.
References:
1.Metabolic Dysfunction Underlying Autism Spectrum Disorder and Potential Treatment Approaches; Ning Cheng, Jong M Rho, Susan A Masino
2. Autism + Metabolism; Stephen G. Kahler, MD
Sign up to receive the MCVitamins Newsletter!
Up-to-date info on the latest health-related news happening in the world
(available in English only)