We Take Privacy and Security Seriously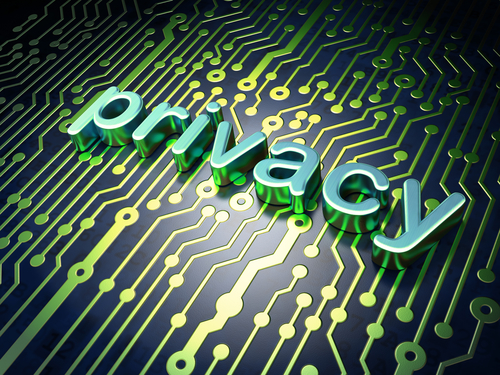 McVitamins.com publishes this privacy statement in order to demonstrate our firm commitment to your privacy. The following discloses our information gathering and dissemination practices for this website: www.mcvitamins.com
McVitamins.com believes that strong electronic privacy is crucial to the continuing success of the Internet as a means of communication, a commercial vehicle, and an entertainment medium. To this end, unless you designate otherwise, the information you enter here will be strictly kept between you and McVitamins.
We pledge that we will not release your personal data to anyone else without your consent – period.
If our online surveys or forms ask visitors for contact information (such as phone numbers, addresses, e-mail address), unique identifiers and financial information (such as account or credit card numbers). We use contact data from our surveys to send the user information about our company. Users may opt-out of receiving future mailings at any point; see the choice to opt-out section below. Financial information that is collected from our users is not released to any other parties. It is kept secure.
Use of e-mail addresses
After signing up with McVitamins.com Newsletters, you will receive a weekly newsletter as well as occasional announcements and tips for health.
These e-mail addresses and other collected information are never given, sold or passed along to any third party. They are kept secure.
When you sign up for the Newsletter, we require a double opt-in to the Newsletter. All that means is that you need to check your email for a message with the subject of confirming your subscription.
In that message there is a link that you need to click.
This simply protects people from signing up others without their permission.
After you click that link you will get a Welcome Message from us. That is how you know you are subscribed. If you don't have that message we don't have permission to send you e-mail!
If you want to be removed from our mailing, there is a link at the bottom of the email where you can request to be removed from the mailing list.
Public Forums
This site may make chat rooms, forums, message boards, and/or news groups available to its users. Please remember that any information disclosed in these areas becomes public information and you should exercise caution when deciding to disclose personal information.
Choice to Opt-Out
Our site provides users the opportunity to opt-out of receiving communications from us. Customers may remove their information from our database, not receive further communication or future services by the following options:
1. Notifying us by e-mail at info@mcvitamins.com
2. Writing to us at: MCVitamins.com, Suite 1025 N. Brand Blvd., Glendale, CA 91202
3. Calling us at: (818) 252-1038
Correct and update information:
Contacting the Website:
If you have any questions about this privacy statement, the practices of this site, or your dealings with this Website, you can write to us, email or call.
From time to time, MCVitamins.com may introduce new products and services to its users. To the extent these new products and services affect this policy, this policy will be updated. You will be informed of these updates and any privacy conditions related to these services.
Your privacy is assured.
The Staff of MCVitamins.com
Sign up to receive the MCVitamins Newsletter!
Up-to-date info on the latest health-related news happening in the world
(available in English only)