Nerve Support with Benfotiamine – A Formula by Dr. Eric Berg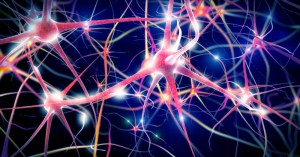 We've found that this supplement does what it says it does
A Cmprehensive Nervous System Support
Supporting your nervous system is key to a healthy and sound body and mind. Your nervous system controls muscle movement, memory, thought, sleep, and hundreds of other functions.  Without the right nutrients, your nervous system can become susceptible to oxidative stress, inflammation, and damage.
There is a natural nerve formula that:
Promotes a strong nervous system and brain
Supports healthy neurotransmitter levels
Helps if you struggle with inflammation
Reduces free radical damage|Is a comprehensive nervous system support
This formula was developed by Dr. Eric Berg.
Dr. Berg's Nerve Support is designed to promote the health of your entire nervous system using eight powerful ingredients, including benfotiamine, folate, magnesium, alpha-lipoic acid, and vitamins D3, B2, B6, and B12. These ingredients are excellent for reducing oxidative stress, lowering inflammation, and supporting normal nerve function.
NERVE SUPPORT HIGHLIGHTS:
High-quality ingredients
Easy to swallow
90 capsules in each bottle (30-day supply)
Promotes normal nerve and brain function
Supports healthy neurotransmitter production
Increases resistance to free radicals
Combats nervous system inflammation
Success Stories – we found this formula does what it says it does
Ingredients in the Formula
Do you want a 10% discount? Instructions: On the left, choose "One Time Purchase" and number of bottles you want. Then click "Add to Cart" and "View Cart". Scroll down to "Coupon Code" and use the down arrow. Then Scroll down to the link "I have another coupon code" and click the link. Then use 7ZF2M2IA6BIE as the code and click "Apply Discount" The discount appears and you can then "Check Out"   (You can Pay with Amazon Pay)
STILL HAVE QUESTIONS? EMAIL  or Call 818 252-1038 AND GET YOUR QUESTIONS ANSWERED
Sign up to receive the MCVitamins Newsletter!
Up-to-date info on the latest health-related news happening in the world
(available in English only)