Medications with Side Effects of Neuropathy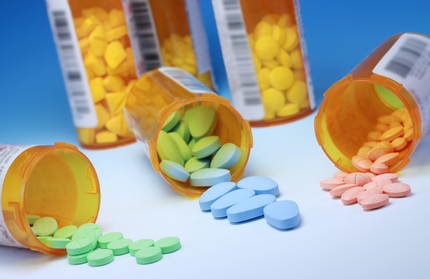 There are many medications which have a side effect of neuropathy. They might not even be the main cause of neuropathy, but also taking them for other reasons can increase neuropathy, or be the additional reason that a pre-existing situation can become full blown neuropathy with all its pain, tingling, numbness and other symptoms.
Below i s a partial list that we have created. If you have a question about the listed drugs or a drug not on this list go to www.drugs.com and read the possible side effects of the drug. You also have to remember that it may not list it as neuropathy. It may use the neuropathy side effect such as numbness and tingling, nerve pain, paresthesia, etc. etc.
Take a Quiz: Am I doing everything I can to daily help my neuropathy?
Find out what lifestyle changes will help, take the quiz and get our suggestions and get our assistance on what you can do.
Neuropathy
Cymbalta
Duloxetine hydrochloride
Lyrica
Neurotin
Pregabalin
Peripheral Neuropathy
Allopurinol
Aminodipinberglate
Amiodarone
Amiodarone HCL
Amitriphyline
Amlodipine
Besylate
Cordarone
Flagyl
Lipitor
Lotril
Metrogl
Metrinidosole
Metrofuranton
Metronidazole
Norvaso
Pechexiline
Vitorin
Zyloprin
By Type of Drug:
Antibiotics:
Cipro
Flagyl
Levaquin
Metronidazole
Anti Alcohol Drug
Disulfiram
Anti-Anxiety:
Ambian (Zolpidem)
BuSpar
Klonopin (Clonazepam)
Xanax
Anticonvulsants
Phenytoin (Dilantin®)
Anti-Depressants
Celexa (Citalopram)
Cymbalta (Duloxetine)
Effexor (Venlafaxine)
Effexor XR
Nortriptyline
Zoloft
Anti-Seizure
Lyrica (Pregabalin)
Blood Pressure or Heart Medications:
Amiodarone
Atenolol
Aceon
Altace,
Cozaar
Hydralazine
Hydrochlorothiazide (HCT)
Hydrodiuril
Hyzaar
Lisinopril
Micardis
Norvasc
Perindopril
Perhexiline
Prazosin
Prinivil
Ramipril
Zestril
Chemotherapy Drugs
Cisplatin
Vincristine
also Chemo Drugs
Cholesterol Drugs:
Advicor
Altocor
Atorvastatin
Baycol
Caduet
Cerivastatin
Crestor
Fluvastatin
Lescol
Lescol XL
Lipex
Lipitor
Lipobay
Lopid
Lovastatin
Mevacor
Pravachol
Pravastatin
Pravigard Pac
Rosuvastatin
Simvastatin
Vytorin
Zocor
Dental Creams:
Zinc containing creams including Polygrip, Fixodent,
See: Creating Neuropathy with Dental Creams & Zinc Toxicity
Diabetic Drugs:
Metformin – can cause deficiency of B12 which can contribute to Neuropathy
See Metformin & B12 & Metformin-Induced B12 Deficiency
HIV Drugs:
Peripheral neuropathy most often caused by the "d" drugs:
d4T (Zerit)
ddC (Hivid)
ddI (Videx EC)
Other drugs that can often cause this complication:
Flagyl (metronidazole)
thalidomide
isoniazid
vincristine
dapsone
Infection fighting drugs
Metronidazole (Flagyl®)
Nitrofurantoin
Thalidomide
INH (Isoniazid)
Skin condition treatment drugs
Dapsone
Statin Drugs
Statin drugs are designed to block cholesterol. However, nerve cells are made from cholesterol and thus blocking it means the breakdown of the myelin sheath which is the cause of the nerve damage which is neuropathy – see above under cholesterol drugs.
If you are taking any of these medications, and you have neuropathy, you need to speak to your doctor about getting off of them and replacing them with a natural supplement.
Minimally, your doctor should put you on a medication that does not cause neuropathy.
If you doctor is not willing to work with you on this, you should find a doctor who will.
For information about neuropathy
What can be done for relief? *
We always recommend you take the approach of building health – and nerves are no different.
How can you build healthy nerves?
Sign up to receive the MCVitamins Newsletter!
Up-to-date info on the latest health-related news happening in the world
(available in English only)