Real Health Products® Sleep Support Formula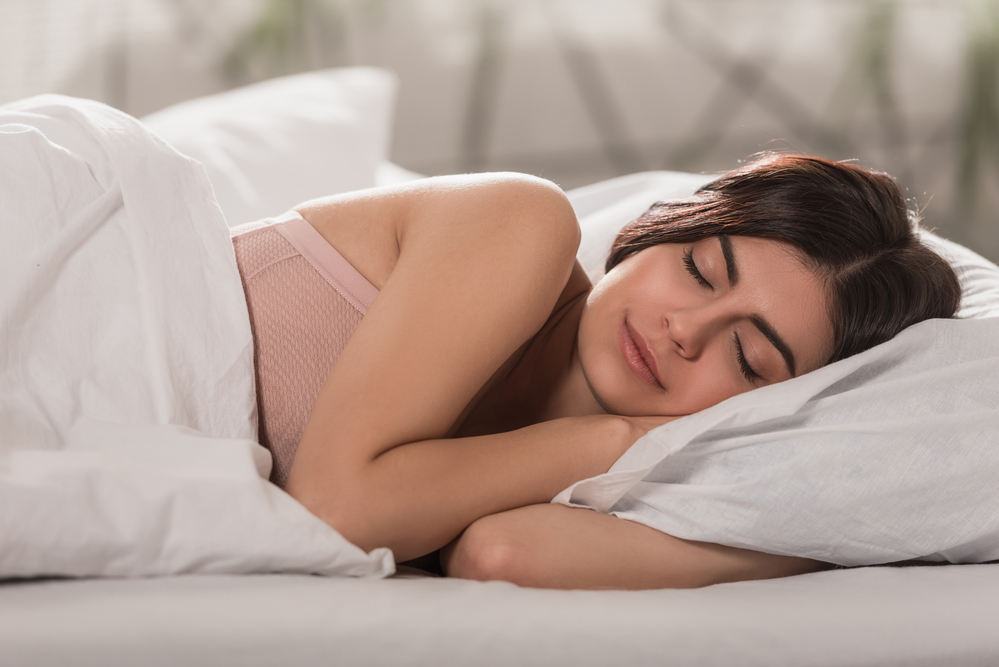 Completely Natural
Get Better, Relaxed and Restful Sleep safely and effectively
Benefits of RHP® Sleep Support Formula
✓ Higher Quality and More Restful Sleep
✓ Enjoy Natural Sleep Safely and Effectively
✓ Helps Maintain a Regular Sleep Cycle
✓ Wake up Feeling Refreshed after a Night's Sleep
The Problem – Sleeplessness and Exhaustion
Not being able to sleep well at night is a problem shared by millions of people. It is estimated that 1/3 of the US adult population, about 70 million, has trouble in getting a consistent full night's sleep at some point in their lives, with nearly one out of five adults considering their sleep problem to be serious.
In fact, many sleep so poorly they feel exhausted during the day. And many say that poor sleep interferes with their daily activities.
A Natural Solution to Sleeplessness
The RHP® Sleep Support Formula combines and uses four different nutritional approaches that will help your body maintain a regular sleep cycle. Vitamins, minerals and two vital botanical extracts shown to safely contribute to helping you relax, allowing for a more natural deep sleep.
The good news is that this formula offers a solution that operates at the cellular level to help you manage sleeplessness.
"I found your Sleep Support Formula an excellent product in helping me fall asleep. Each time I take it I'm asleep within a half hour.

"There are times when I'm wide awake and I must get to sleep so I'm not exhausted the next day and it works like a charm. Thanks for making an effective and safe product to help me get to sleep!"

From Louise S. in California
Combined, they create a very effective way for you to experience a restful night's sleep that can be safely used as often as needed.
"Since I've been taking the Sleep formula I have experienced more sound natural sleep, with no 'hangover.' I find that I fall asleep quicker.

"Two tablets per night have worked wonders for me, as I had been experiencing many sleep-deprived nights. The Sleep Support Formula is an excellent product, and I highly recommend it."

From James Hamilton in Ohio
Not only are the ingredients not habit forming, but over a longer period of time, your use of the Sleep Support Formula will increase the nutritional effectiveness of the ingredients within the cells of your body, greatly improving your management of sleeplessness, often allowing for less and less to be needed.
The extracts of Tart Cherry and Passion Flower, each in their own way, nutritionally support the body in attaining restful sleep.
We're so sure about the quality and effectiveness of the RHP Sleep Support Formula, and that you will experience the results you want, that we offer a 90-day money-back guarantee. A bottle containing 60 tablets is now $26.70. 
The Sleep Support Formula is manufactured in FDA Inspected facilities and cGMP labs ( Good Manufacturing Practice Facility) which is the standards needed to manufacture pharmaceuticals. Made in USA.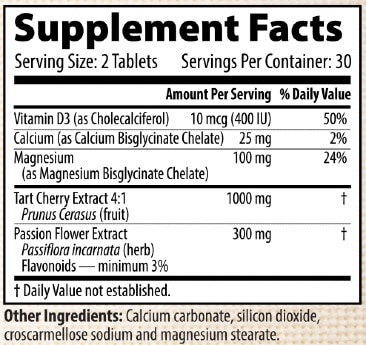 More Information about – Product Information & Ingredients
STILL HAVE QUESTIONS? CALL 818 252-1038 OR EMAIL AND GET YOUR QUESTIONS ANSWERED.
Ready to Order?
Or Order by Phone:
The RHP Sleep Support Formula is a medical food specifically formulated for the dietary management of sleeplessness. To be used under medical supervision as part of your on-going medical treatment. This product is not intended for use by children under the age of twelve or by pregnant or lactating women in the treatment or management of sleeplessness.
Sign up to receive the MCVitamins Newsletter!
Up-to-date info on the latest health-related news happening in the world
(available in English only)