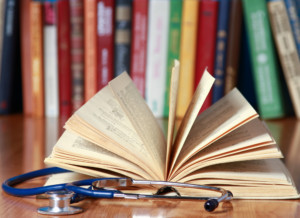 Here are recommend books for you. They are easy to read and a simple and good explanation of the basics and a way to go about doing the things that are needed for health.  You can read about them and get them on Amazon.
We recommend the following:
The H.O.P.E. Factor
Going Back to the Basics of Human Health
Drug Muggers
Gut Solutions
The Healthy Keto Plan 
See below for information:
The H.O.P.E. Formula By Brenda Watson
Optimum digestion is essential to maintaining the overall health of your body, but poor nutrition choices can lead to digestive stress and problems such as heartburn, indigestion, gas and bloating. The HOPE Formula explains how a combination of High Fiber, Omega-3 Oils, Probiotics and Enzymes can help restore and maintain digestive health.
Going Back to the Basics of Human Health
 by M. A. Frost (Author) and get yourself educated on these important basics
Drug Muggers How to Keep Your Medicine from Stealing the Life Out of You by Suzy Cohen, RPh (Registered Pharmacist)
We can't say enough about this book and have tried to limit what we say here. Here is a brief overview.   Suzy Cohen, R. Ph., is a licensed pharmacist with nearly 20 years of clinical experience. Suzy Cohen is a member of the Institute of Functional Medicine, The Association of Natural Medicine Pharmacists and The American Pharmacists Association.
What is this book about:
Since millions of people worldwide are taking medications, this book talks about how this often means they are being robbed of essential nutrients. These drugs can reduce your body's stores of vital life-sustaining nutrients. The drug robs the body (mugs it) of these nutrients. Suzy Cohen has termed the nutrient depletion, the Drug Mugger effect.
When a drug robs your body of a nutrient you will experience another effect of that drug, something you call a side effect. You probably didn't know that drugs could do that, but I bet you have experienced the drug mugging effect first hand.
One example is with antibiotics…they are drug muggers for your normal intestinal flora and when they rob your gut of these 'friendly bacteria' you probably get diarrhea, cramps and nausea.
Another example is with statin cholesterol drugs, like Zocor, Mevacor, Lipitor, Crestor, etc….when these medications mug your body of Coenzyme Q10, you get side effects like muscle aches, fatigue and cardiac problems in the long haul. That's because Co Q10 is found in your muscles (your heart is a muscle isn't it?) and so when these drugs mug Co Q10, your entire cardiovascular system and brain pay the price. Dozens of popular medications mug CoQ10, not just cholesterol busters.
Women who take hormonal replacement drugs or birth control pills could be robbed of B vitamins (among other important nutrients) and this causes all sorts of problems including low thyroid, weight gain and depression.
The list goes on and on. Knowing the information in the book is very crucial to your health and well-being and it could save your life.
One simple way to replenish nutrients is to eat a balanced diet that includes foods rich in vitamins and minerals, including leafy green vegetables, citrus fruits, grains, nuts, seeds and if you like meat, grass-fed, hormone free meats. But sometimes eating doesn't do enough to offset the drug mugging effect, and supplementation of a particular nutrient becomes necessary.
Suzy tells you in this book, what supplementation you might need.
She also has information multivitamins, how to pick one, what to avoid, how much to take, and general safety supplement issues. Another chapter on antioxidants and probiotics which gives an explanation and the role of these in your health.
Gut Solutions
 Natural Solutions To Your Digestive Problems by Brenda Watson
Guides the reader through the most commonly recognized digestive disorders and provides easy-to-understand natural solutions with colorful pictures and illustrations.
The Healthy Keto Plan
Do you feel confused after trying to put together the "weight loss puzzle" for years? The Healthy Keto Plan is Dr. Berg's newest book. Uncover how weight loss works, what you need to be healthy, and why fat isn't coming off your body even if you have been trying to lose weight. Includes explanations, pictures, and practical advice such as how to fight cravings. Feel more in control of your health than ever before.   Learn more about the Keto Diet
Sign up to receive the MCVitamins Newsletter!
Up-to-date info on the latest health-related news happening in the world
(available in English only)