The 8 Nutritional Challenges Facing Athletes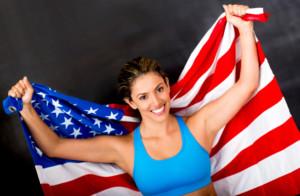 Athletes face 8 nutritional challenges. What are the all-natural solutions?
American female athlete
Nature provides us with the most effective and powerful alternatives to dangerous "performance enhancing drugs." The choice becomes clearer when you compare the long term muscle fitness and health building effects of whole food and herbal supplements versus the well-documented health issues often associated with the artificial methods. The following products are the most proven and effective choice for enhancing performance – without breaking rules, laws, or endangering your body!
Core Nutrition
Muscle Building
Energy
Reaction Time
Hormone Balance
Recovery
Repair
Rehydration
RECOMMENDED:
WheatGrass – All the goodness of wheatgrass and a lot more.
Diet – Endurance Athletes & Ketosis
Athletic Performance Breakthrough –
Power up your Workout with more (13X) Electolytes and no carbs or sugar. Dr. Berg's Electrolyte Powder
STILL HAVE QUESTIONS? EMAIL AND GET YOUR QUESTIONS ANSWERED.
Athlete – Choose Chiropractic
Athletes understand the importance of keeping the body in good shape with exercise, healthy foods and plenty of rest. But did you know that many Olympic athletes and professional sports teams make chiropractic care a part of their routine?
Here's why.
Better Nervous system coordination By reducing nervous system disturbances, your body can function to the best of its ability. This means proper, free-flowing signals between your brain and body.
Improved coordination. Chiropractic is a completely natural solution to bringing your body into peak performance, which means you're moving exactly how your brain is telling you to.
Heightened flexibility. Proper movement can help prevent future injuries, keeping your proformance at its peak.
Read more – Chiropractic
STILL HAVE QUESTIONS? EMAIL AND GET YOUR QUESTIONS ANSWERED.
Sign up to receive the MCVitamins Newsletter!
Up-to-date info on the latest health-related news happening in the world
(available in English only)