Toxins that Cause Neuropathy – Nerve Damage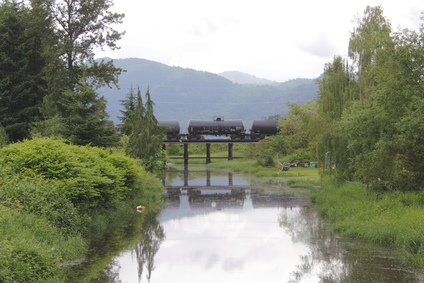 How does it happen?
List of  toxins, including the aliases of MSG
What can be done for relief?
Nerve damage can be caused by toxins. It occurs when there is exposure to natural or artificial toxic substances. These toxins are called neurotoxins.
Neurotoxins alter the normal activity of the nervous system in such a way as to cause damage to nervous tissue. It is a destructive or poisonous effect upon the nerve system. This can eventually disrupt and damage nerve cells.
Nerve Damage can result from exposure to substances used in chemotherapy, radiation treatment, drug therapies, drug abuse such as ecstasy, and organ transplants. It can be caused by exposure to heavy metals, certain foods and food additives, pesticides, industrial and/or cleaning solvents, etc.
Study Peripheral Neuropathy Due to Vitamin Deficiency, Toxins, and MedicationsStudy   
Symptoms of this exposure may appear immediately after or it may be delayed. They may include limb weakness or numbness, loss of memory, vision, and/or intellect, uncontrollable obsessive and/or compulsive behaviors, delusions, headache, cognitive and behavioral problems and sexual dysfunction. Individuals with certain disorders may be especially vulnerable to neurotoxins.
List of Neurotoxins that are commonly in our lives.
ACETONE found in nail polish remover
ACETYLENE used in gas welders.
AFLATOXINS found in peanuts
ALBUTEROL prescription breathing medicine
ALUMINUM
AMMONIA
ATRAZINE weed killer used on corn
BENZENE found in gasoline
BUTANE found in lighters
CAPTOPRIL blood pressure medicine
COCAINE
CODEINE PHOSPHATE used in prescription cough syrup
DEIONIZED WATER
DIAZEPAM the prescription tranquilizer Valium
DIGOXIN heart drug
ETHANOL you drink this alcohol
ETHYLENE GLYCOL antifreeze
FLUOXETINE (Prozac)
GASOLINE and GASOLINE VAPORS
KEROSENE
LEAD
MERCURY found in the teeth of many people
This is a partial list.
Foods have additives that can also cause nerve damage.
Another Toxin that Causes Neuropathy – Food Toxins
Food additives trick your tongue into thinking that it is getting something nutritious when it is getting nothing at all except some very toxic substances.
Following the Second World War, food companies discovered monosodium glutamate (MSG), a food ingredient the Japanese had invented in 1908 to enhance food flavors.
Unfortunately, MSG is extremely toxic, especially to your nervous system!
The fast-food industry could not exist without MSG and other artificial meat flavors to make their sauces and spice mixes. The sauces in processed foods are basically MSG, water, thickeners, and some caramel coloring.
MSG tricks your tongue into thinking that it is getting something nutritious when it is getting nothing at all except some very toxic substances.
Almost all canned soups and stews contain MSG. Salad dressings, Worcestershire sauce, rice mixes, dehydrated soups, all of these as well as anything that has a meat-like taste has MSG in it.
Most processed vegetarian foods contain these flavorings.
The list of ingredients in vegetarian hamburgers, hot dogs, bacon, baloney, etc., often includes "hydrolyzed protein" (another name for MSG) and other "natural" flavorings. Almost all soy-based foods contain large amounts of MSG.
In 1957 scientists found that mice became blind and obese when given MSG. In 1969, MSG was found to cause damage in specific regions of the brain. Subsequent studies confirmed this.
MSG is a substance that has a toxic effect on nerves and the nervous system that causes a wide range of reactions, from temporary headaches to permanent brain damage.
We are experiencing today a huge increase in Alzheimer's, brain cancer, seizures, multiple sclerosis, and diseases of the nervous system. One of the chief contributors is these flavorings in our food. Ninety-five percent of processed foods contain MSG!
In the late 1950's it was added to baby food. After some congressional hearings on this subject, the baby food manufacturers stated they had taken it out of the baby food, but they didn't really remove it. They just called it by another name – "hydrolyzed protein"!
Anything that you buy that says "spices" or "natural flavors" contain MSG. The food industry avoids putting MSG on the label by putting MSG in spice mixes. Legally, if the mix is less than 50% MSG, manufacturers don't have to put it on the label.
The phrase "No MSG" on food labels has virtually disappeared. That's because MSG is in all the spice mixes.
This substance is so harmful to your body that you want to avoid all foods containing MSG.
To do this successfully you must take the time when shopping to read the ingredients labels on the foods you buy!
To help you to determine what foods actually contain MSG we have compiled a list of ingredients (in alphabetical order) that ALWAYS contain MSG.
Autolyzed plant protein
Autolyzed yeast
Calcium caseinate
Gelatin
Glutamate Textured protein
Glutamic acid
Hydrolyzed Plant Protein (HPP)
(any protein that is hydrolyzed)
Hydrolyzed protein
Hydrolyzed Vegetable Protein (HVP)
Monopotassium glutamate
Monosodium glutamate
MSG
Natural flavors
Sodium caseinate
Spices
Textured protein
Yeast extract
Yeast food
Yeast food nutrient
Terms that frequently indicate hidden MSG additives
Malt extract
Bouillon
Broth
Stock
Flavoring
Natural Flavoring
Natural Beef or Chicken Flavoring
Seasoning
Spices
Additives that may contain MSG or excitotoxins
Carrageenan
Enzymes
Soy Protein Concentrate
Soy Protein Isolate
Whey Protein Concentrate
Protease enzymes of various sources can release excitotoxin amino acids from food proteins.
By eliminating as much MSG as possible from your diet, it will result in greatly improved health for you and your family, both now and in the future!
What to do for nerve damage from any of these neurotoxins?
First get all of these toxins out of your environment.
RELIEF?
Treatment for Neuropathy
There are many medications, and other remedies that can bring you relief, you can read about them in this article Neuropathy Treatments
RECOMMENDED
What can you do?
Take a Quiz: Am I doing everything I can to daily help my neuropathy?
Find out what lifestyle changes will help, take the quiz and get our suggestions and get our assistance on what you can do.
Take Our Quiz
Lasting Relief*
None of the various neuropathy treatments will build healthy nerves. You can cover up the symptoms and you can increase circulation and you can make a person feel less pain, etc., but if you build healthy nerves, there will not be any symptoms (healthy nerves don't hurt, tingle, burn, are not numb, etc.) and the relief will be lasting.
Building Healthy Nerves
Healthy sensory nerves mean that they are not painful. Healthy nerves mean that they communicate and don't send wrong signals such as burning, hot and cold, tingling when there is no reason for it. Healthy motor nerves mean that they relay messages from the brain to the muscle so that they move correctly. Nerves need to be healthy to function properly.
The body needs specific nutrients (vitamins) to be able to build healthy nerves.
It may not give immediate relief (although many do feel changes in the first week) as the vitamins are working at a cellular level, but it does address the actual problem, builds healthy nerves and brings lasting relief.
(For temporary relief while building healthy nerves, go to Pain Relief Formula)
What can be done for lasting relief?
Find out how to Build Healthy Nerves  Get Your Quality of Life back
*Studies & Research on Nerve Health
Want to Know More About Neuropathy –
Neuropathy Information Hub
STILL HAVE QUESTIONS? CALL 818 252-1038 OR EMAIL AND GET YOUR QUESTIONS ANSWERED.
Sign up to receive the MCVitamins Newsletter!
Up-to-date info on the latest health-related news happening in the world
(available in English only)