Additional Relief for Your Neuropathy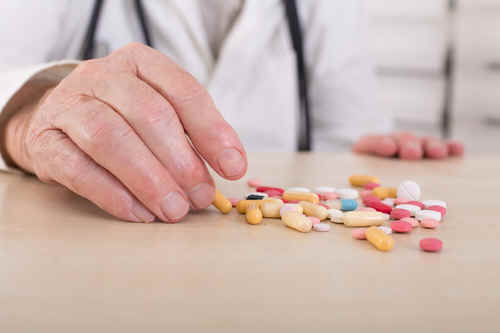 Tired of all the drugs that you have taken in order to get relief from your neuropathy?
I wanted to let you know that in addition to the Nerve Support with Benfotiamine by Dr. Eric Berg we have a product that can further assist in reducing pain caused by neuropathy.
It is also effective in reducing or eliminating muscle pain, back pain, head and neck pain, pain caused by arthritis, minor injuries, and much more.
The RHP™ Pain Relief Formula is a cream applied to the outside of the body. When it is applied most people see a reduction or complete elimination of their pain within ten to fifteen minutes without any side effects.
Don't settle for habit-forming pain medications or over-the-counter drugs when you can relieve pain safely and effectively.
Here is what some customers are saying about the RHP Pain Relief Formula:
"Pain Relief Cream is genuinely a one of a kind and should not be confused with other so-called pain relievers. I have used it in a variety of ways and experienced results every time… pain due to muscle tension, arthritis, and even a migraine! It immediately handled the pain."
From Laurie C.

"As a web designer, I'll routinely work 12-14 hours a day in front of the computer. My hand, wrist and forearm constantly ache and tingle as I've been diagnosed with carpal tunnel syndrome. The only pain relief I've ever found is with Pain Relief Cream. After application, I'm good for the day – sometimes two! I even use this to help with my screen-induced headaches. You guys are a life-saver!"
From S.S.

"My mom has very bad arthritis in her knees. Now I have her using Pain Relief Cream on a regular basis and she can walk and bend without her normal pain. It's the real answer to aches and pains!"
From B.L.
For more information on the Pain Relief Formula you can go to:
RHP Pain Relief Formula
For more information about the Nerve Support with Benfotiamine – all natural relief from neuropathy.
Take a Quiz: Am I doing everything I can to daily help my neuropathy?
Find out what lifestyle changes will help, take the quiz and get our suggestions and get our assistance on what you can do.
STILL HAVE QUESTIONS? CALL 818 252-1038 OR EMAIL AND GET YOUR QUESTIONS ANSWERED.
Sign up to receive the MCVitamins Newsletter!
Up-to-date info on the latest health-related news happening in the world
(available in English only)