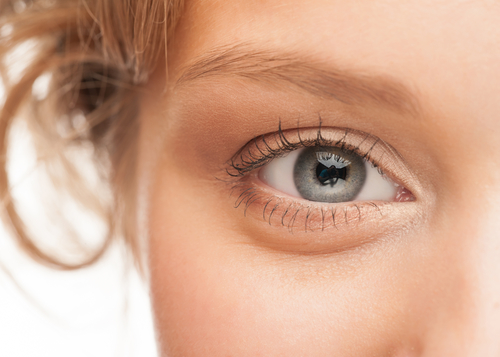 Although most often people think of failing eyes as something that happens with age, our modern lifestyle can contribute to poor vision.
Things that contribute to poor vision are
Smoking
Being Overweight
Diabetes
Lot of time on the computer.
Instead of looking at eye vision surgery after your vision fails,
You can protect your eyes and build healthy eyes
What can you do to protect your eyesight?
Before talking about specific nutritional factors that specifically benefit your eyes, it's important to address some of the lifestyle basics that can impact your vision.
These will help protect your vision now and as you age:
Quit smoking. Smoking increases free radical production throughout your body, and besides attacking your health in many ways, includes the risk of decreased vision.
Cardiovascular Health High blood pressure can cause damage to the tiny blood vessels on your retina, obstructing free blood flow.
Normalize your blood sugar. High blood sugars can also damage the blood vessels in your retina. Excessive sugar in your blood can also pull fluid from the lens of your eye. This can affect your ability to focus.
Diet. You need to eat plenty of fresh dark green leafy vegetables, especially kale. A diet rich in dark leafy greens helps support eye health.
Omega 3 essential fatty acids a study published in the August 2001 issue of Archives of Ophthalmology found that consuming omega-3 fatty acids was protective of your healthy vision. Due to pollution and fish farming, getting healthy fish oil means you need pure, cold water fish oil.
Avoid Trans fats. It appears that a diet high in trans fats contribute to macular degeneration by interfering with omega-3 fats in your body. Trans fat is found in many processed foods and baked goods, including margarine, shortening, fried foods like French Fries, fried chicken and doughnuts, cookies, pastries and crackers.
Avoid aspartame. Vision problems are one of the many symptoms of aspartame poisoning.
What is needed?
Antioxidants
The job of an antioxidant is to neutralize dangerous free radicals in your body, and this includes your eyes. Antioxidants are shown to be of particular benefit to your eyes (See Free Radicals and Antioxidants)
Age-related macular degeneration (AMD) and cataracts are the most common cause of blindness among the elderly. This is due to free radical damage. It is preventable through an antioxidant-rich diet.
What will help build eye health?
Whole foods that support eye health and have been shown to protect the eyes include black currant, bilberry, leafy greens and other colorful vegetables, and egg yolks
The omega-3 fatty acid DHA is concentrated in your eye's retina. It provides structural support to cell membranes that protect retinal function.
Lutein & Zeaxanthin Helps Protect Your Central Vision
Lutein and zeaxanthin, found together in many vegetables, are potent antioxidants, they occur in high concentrations in the eye, including the lens, retina, and macula. For that reason, lutein and zeaxanthin are thought to be crucial to healthy vision.
They are found in green leafy vegetables, as well as yellow and orange fruits and vegetables: kale, spinach, collards, turnip greens, green peas, broccoli, romaine lettuce, green beans, Swiss chard, Brussel sprouts, papaya, eggs, and oranges.
Astaxanthin
It's a much more powerful antioxidant than both lutein and zeaxanthin, and has been found to have health benefits for the eyes.
Astaxanthin also helps maintain eye pressure and supports the eyes' energy levels and visual acuity.
Building Healthy Eyes through Nutrition
Your eyes are now subjected too much higher levels of oxidation than our ancestors experienced. There are more stressors in today's environment,
Therefore, anything you can do to protect your eyes from these assaults will reduce your risk for eye problems.
The 7 Best Foods for Eye Health
1. Dark Leafy Greens – lutein and zeaxanthin are found in these vegetables.
2. Orange Pepper
According to one 1998 study in the British Journal of Ophthalmology orange pepper had the highest amount of zeaxanthin Zeaxanthin cannot be made by your body, so you must get it from your diet.
3. Organic Egg Yolks
Egg yolk is a source of both lutein and zeaxanthin along with healthy fat and protein; they're also in a highly absorbable, nearly ideal form.
Add a couple of eggs to your salad which can increase the absorption of the whole meal. Cook the egg as little as possible.
4. Wild-Caught Alaskan Salmon
Rich in the omega-3 fat DHA which is concentrated in your eye's retina. It provides structural support to cell membranes that boost eye health and protect retinal function, and research suggests eating more foods rich in
5. Astaxanthin
Wild-caught Alaskan salmon is a good source of this.
Compelling evidence suggests this potent antioxidant may be among the most important nutrients for the prevention of blindness.
Astaxanthin crosses the blood-brain barrier AND the blood-retinal barrier (beta carotene and lycopene do not), which brings antioxidant and anti-inflammatory protection right to your eyes.
Depending on your individual situation, you may want to take an astaxanthin supplement.
6. Black Currants
They contain some of the highest levels of anthocyanins found in nature and are also rich in essential fatty acids, lending added support to their anti-inflammatory properties.
For medicinal purposes, many opt for using black currant seed oil, which is available in capsule form. But eating the whole food is always a good option.
7. Bilberry
Bilberry, a close relative of the blueberry, is another nutritional powerhouse for your eyes.
Outdoor Light Benefits Your Eye Health
Spending time outdoors offers exposure to multiple types of light, which leads to the production of Vitamin D. Vitamin D supports the function of muscle tissue around the lens in your eye.
What to do about Pink Eye?
Another Educational video Best Natural Pink Eye Conjunctivitis Remedy
Floaters in the Eye and Dry Eye Remedy
Eye Twitching some more information that can only be under Eye Health.
Dry Eyes – another subject of interest
The Best Exercise to Correct Bad Eyes
Here is a video by Dr. Berg regarding exercise to help your eye muscle that controls the lens. The shape of the lens will determine if you are far sighted or near sighted.
Video: Exercise to Correct Bad Eyes
STILL HAVE QUESTIONS? EMAIL AND GET YOUR QUESTIONS ANSWERED
Sign up to receive the MCVitamins Newsletter!
Up-to-date info on the latest health-related news happening in the world
(available in English only)