Focal neuropathy, what is it? What will help it?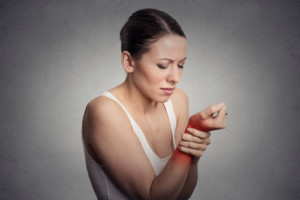 Definition of focal: occurring in one particular site in the body.
Focal Neuropathy means that only one (or at most a few) nerves are injured. The pain, numbness and/or weakness are confined to a single limb or a small area of the body or the head.
Focal neuropathy is far less common than peripheral or autonomic neuropathy which means that many nerves may be involved.
Focal neuropathy is usually caused by compression or trauma. Basically, one nerve gets damaged. The best known of these is carpal tunnel syndrome where the median nerve (the nerve that goes down the arm and through the carpal tunnel which is in the wrist) is damaged by compression of that nerve.
Focal Neuropathy can cause sudden weakness or pain. It can lead to double vision, a paralysis on one side of the face (called Bell's palsy), or a pain in the front of the thigh or other parts of the body.
Causes
A focal neuropathy results from an injury to a peripheral nerve at one site. For every nerve there are anatomical weaknesses making injury more likely at a particular location, typically this is where a nerve runs beside bone or across a joint.
Nerve injury can occur from:
External occurrence: This can be direct trauma, including prolonged external compression (edema from pregnancy, prolonged unconsciousness, etc.), repeated minor trauma, traction, injection, cold, burns, and radiation.
Internal entrapment or compression: examples would include entrapment of the median nerve (nerve in the arm) in the carpal tunnel (in wrist) or the ulnar nerve (arm) in the cubital tunnel (elbow). It can also occur with compression by tumors, deposits or vascular malformations.
Intrinsic lesion to the nerve. It is a blockage of the nerve function. It can be from an infarct or blockage of blood to a nerve. It can be caused by, a nerve infarct caused from inflammation of the blood vessel, an area where the nerve impulse is blocked, etc.
Increased susceptibility to nerve injury—for example, in diabetes—combined with minor entrapment or compression.
Diabetic focal neuropathy, sometimes called mononeuropathy, affects a single nerve, most often in the wrist, thigh, or foot. It may also affect the nerves of the back and chest, as well as those that control the eye muscles.
Symptoms
Pain in a single, limited area of the body, such as a wrist or foot.
When focal neuropathy causes nerve entrapment, soreness and pain may develop gradually over several weeks or months.
Pain in and around one of the eyes, problem with moving the eyes and double vision. This occurs when one of the cranial nerves is affected.
Pain that occurs in a band-shaped area around the chest or abdomen.
Weakness and pain in the lower back, often extending to the thigh (femoral neuropathy), sometimes causing paralysis.
What can you do?
Take a Quiz: Am I doing everything I can to daily help my neuropathy?
Find out what lifestyle changes will help, take the quiz and get our suggestions and get our assistance on what you can do.
RECOMMENDED
The healthier the nerves, the less symptoms you will feel.
"I'm satisfied with the results I'm having so far. My carpal tunnel improved for about 80% and I have other neurological issues since  I'm diabetic since 1999! Thanks for promoting natural healing " Lisa I about Nerve Support with Benfotiamine
For information about Neuropathy Relief* by Restoring Health to Your Nerves
*Studies & Research on Nerve Health
STILL HAVE QUESTIONS? EMAIL or call 818 252-1038 AND GET YOUR QUESTIONS ANSWERED.
Sign up to receive the MCVitamins Newsletter!
Up-to-date info on the latest health-related news happening in the world
(available in English only)