Causes of Neuropathy (Nerve Damage) – Articles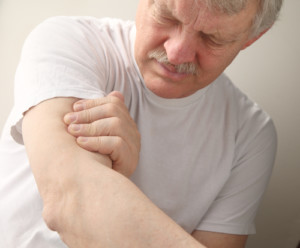 For complete list of the different Causes go to Neuropathy Risk Factors
Neuropathy_Causes articles
Addressing Your Neuropathy – Find the Cause
Antibiotic Side Effect – Levaquin
Autoimmune Reaction Neuropathy
Bacterial & Viral Infection causing Neuropathy
B Vitamin Deficiencies & Neuropathy
Chemotherapy induced Neuropathy
Chronic Inflammation caused Neuropathy
Dental Surgery & Nerve Damage – Neuropathy
Hypoxia (lack of oxygen) and Nerve Damage
Lyme Disease side effect – Nerve Damage
Meralgia paresthetica
(also called Bernhardt Roth Syndrome)
Nerve Compression Neuropathy (Pinched Nerve)
Radiation Induced Neuropathy – Nerve Damage
Rat Lungworm Disease Cause of Nerve Damage
Reflux & Ulcer Medications and Neuropathy (nerve damage)
Toxins that Cause Nerve Damage
See Neuropathy for the Different Treatments
What can be done for relief?
Take a Quiz: Am I doing everything I can to daily help my neuropathy?
Find out what lifestyle changes will help, take the quiz and get our suggestions and get our assistance on what you can do.
What does the body need to build healthy nerves? find out more about Healthy Nerves.
STILL HAVE QUESTIONS? EMAIL AND GET YOUR QUESTIONS ANSWERED.
Sign up to receive the MCVitamins Newsletter!
Up-to-date info on the latest health-related news happening in the world
(available in English only)