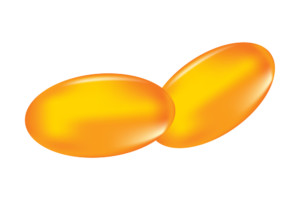 A Rich Source of Essential Omega-3 Fatty Acids to Support Immunity, Heart and Brain Health
A Natural Source of Health Promoting DHA and EPA Omega-3 Fatty Acids, Vitamin A and D
Are you struggling to consume enough seafood and other sources of omega-3 fatty acids each week to ensure you are getting their heart and brain health supporting benefits?
Want an easy way to get more health boosting omega-3 fatty acids (EPA and DHA) as well as vitamin A and D in your diet?
Dr. Berg's Cod Liver Oil provides you with a convenient, rich source of natural omega-3 fatty acids to support your immune system, heart, brain and many other research-backed health benefits.
Sourced completely from wild caught cod with no additives or synthetic vitamins, this cod liver oil is certified by the Marine Stewardship Council (MSC), the world's top certification standard for wild-caught, sustainable seafood.
Omega 3 fatty acids are essential fatty acids, meaning your body needs them and cannot produce them on its own!
Learn More and Order Dr. Berg's Cod Liver Oil
(You can purchase via Amazon Pay)
Do you want a 10% discount? Instructions: On the left, choose "One Time Purchase" and number of bottles you want. Then click "Add to Cart" and "View Cart". Scroll down to "Coupon Code" and use the down arrow. Then Scroll down to the link "I have another coupon code" and click the link. Then use 7ZF2M2IA6BIE as the code and click "Apply Discount" The discount appears and you can then "Check Out"
STILL HAVE QUESTIONS? EMAIL AND GET YOUR QUESTIONS ANSWERED.
Sign up to receive the MCVitamins Newsletter!
Up-to-date info on the latest health-related news happening in the world
(available in English only)