Sinus & Lung Support Formula – A Remedy to Resist Infection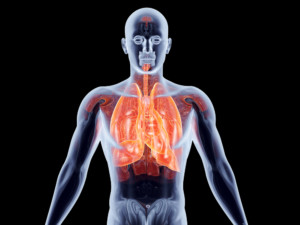 With two potent grass-fed bovine superfoods: lymphatic powder and thymus powder, my Sinus and Lung Support Formula is designed to defend against bacteria and viruses that cause respiratory infection and inflammation.
While most store-bought remedies contain fillers, additives, and artificial ingredients, this all-natural formula only needs these two powerful ingredients to stimulate normal T-cell production and combat any threats that might cause out-of-control harm to your respiratory system.
SINUS AND LUNG SUPPORT IS RIGHT FOR YOU IF…
You struggle with sinus and lung inflammation
You want a potent immune system support
You experience seasonal allergies
You need an easy way to support a healthy respiratory system
Keep sinus and lung inflammation levels low
Irritation in the respiratory system—especially the sinuses and lungs—is often caused not by the pathogen itself but by the inflammatory response your body has to the pathogen. This is very common with seasonal allergies. If your lymphatic system isn't properly nourished, it can alter your immune function, causing excess inflammation throughout your respiratory system.
Thymus and lymphatic powder supply nutrients to promote normal immune reactions and help you avoid out-of-control respiratory inflammation.
Learn more and Order Sinus & Lung Support Formula
(You can purchase via Amazon Pay)
Do you want a 10% discount? Instructions: On the left, choose "One Time Purchase" and number of bottles you want. Then click "Add to Cart" and "View Cart". Scroll down to "Coupon Code" and use the down arrow. Then Scroll down to the link "I have another coupon code" and click the link. Then use 7ZF2M2IA6BIE as the code and click "Apply Discount" The discount appears and you can then "Check Out"
STILL HAVE QUESTIONS? EMAIL AND GET YOUR QUESTIONS ANSWERED.
Sign up to receive the MCVitamins Newsletter!
Up-to-date info on the latest health-related news happening in the world
(available in English only)